Air One – world's first fully operational Urban-Air Port for eVTOL aircraft and drone technology to go operational soon
Flying air taxis and eVTOL aircraft are touted to be the next game-changers when it comes to urban air mobility (UAM) with many developers joining the bandwagon to create multi-functional, state-of-the-art electric flying car models and drones.
Urban-Air Port, a UK based Aviation and aerospace manufacturing company, has designed "Air One"- an airport, or a "vertiport", for the safe operations of electric flying cars and drones in Coventry, UK.
Cars need roads. Trains need rails. Planes need airports. EVTOLs will need Urban Air Ports

Ricky Sandhu, founder and executive chairman of Urban Air Port, reportedly said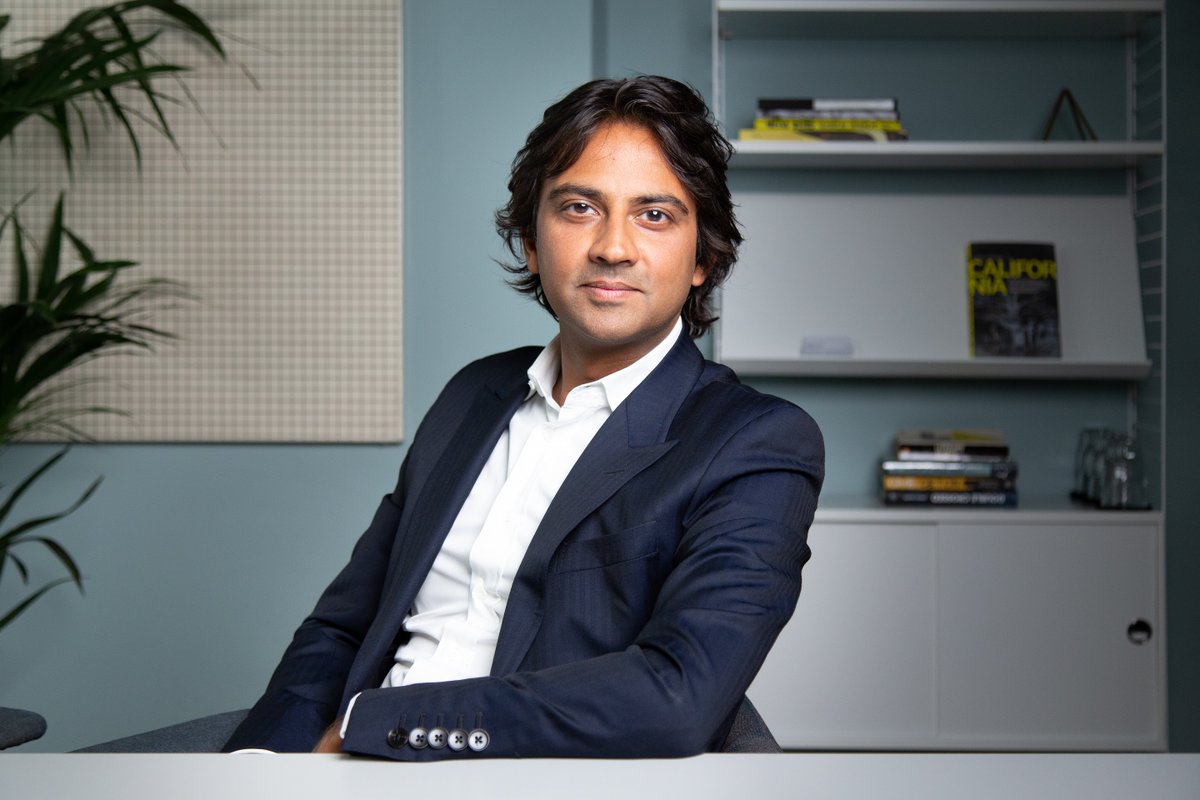 According to Sandhu, while there has been an unprecedented interest in the development of eVTOL aircraft, the same couldn't be said for the appropriate infrastructure required for the handling of their operations.
The 17,000-square-foot airport,  constructed from steel and aluminium wrapped in a tensile translucent fabric, is designed to be "a world-first fully-operational 'pop up' urban airport and charging hub for future electric vertical take-off and landing (EVTOL) aircraft".
We wanted to create a multi-functional operations hub for manned and unmanned vehicles providing aircraft command and control, refuelling, cargo and passenger loading. This new, green intermodal infrastructure will remove the largest, single constraint to sustainable air mobility and significantly cut congestion and air pollution from passenger and cargo transport and create a zero-emission ecosystem.

Ricky Sandhu
The airport layout
Located in the centre of Coventry in the West Midlands, the airport will feature a 14-metre-wide, dome-shaped launchpad, sitting atop the middle of the prefabricated building.
Upon touch down on the landing platform, the flying car or drone will drop down inside the hanger, where it can recharge and unload to be ready for its next flight.
Facilities also include a passenger lounge, security screening area, restaurants, shops and a designated drone area.
A defence and logistics area, away from the passenger lounge, will house disaster relief operations, airside-mobile-clinics, air evacuation hubs, defence and logistics lines and other emergency services.
While the EVTOL cars will transport passengers around the country, the autonomous drones will collect and deliver emergency supplies and equipment for the British police and emergency services.
Owing to its central city location, the "vertiport" has a 60 per cent smaller footprint than traditional heliports.
In Coventry, we are in an ultra-dense location where almost half a million people work and live right next to the main train station in the city centre. Our solution is compact but high capacity- that means we take up less space in the heart of a city where these electric vehicles can land and take off efficiently and quickly providing a new mode of sustainable transport and new connectivity

explained Sandhu
Hydrogen fuel cells will be used to power the airport.
In Coventry, we are powering AirOne from hydrogen fuel cells that will also power our fast EV chargers. The EV chargers are for ground transport vehicles so we provide a seamless journey that is zero-emission

Sandhu said
The airport has been designed in such a way that the architecture can be adapted and modified to be suitable for other modes of transport, such as flying buses or scooters in the future. Not surprisingly, the company also has plans of opening more than 200 such "airports" in cities around the world in the next five years.
The choice of building materials for the Air One are in line with Urban-Air Port's DNA and are based on rapid deployability, flat-packed system, modularity and demountability. This allows for a quick installation and dismantling processes and transportation to the next venue

said Sandhu
Supernal- the Urban Air Mobility Division of South Korean carmaker Hyundai Motor, currently has one of its flying air car models – the Air Taxi SA-1, parked in the hangar for display. Reportedly, the company is planning to commercialize the aerial vehicle by 2028.
"In the future, streets will be three-dimensional with less need for roads; as such there will be more space for green areas. Greener, cleaner and safe streets for better connected, walkable and sustainable cities. The vehicles on the road will be shared, so there will be no need to actually own a car"-says Sandhu.
Also according to Sandhu, the launch of Air One marks an important step in the burgeoning flying vehicle industry and could reduce congestion and air pollution in cities, providing a solution to the growing climate crisis.
Cleaner, inter-city flight technology is vital not only to reducing emissions, but to better connecting remote communities, from small towns in the UK to isolated settlements all around the world. As we build back greener from the pandemic, initiatives like the government-backed Air One project will help us develop the infrastructure needed to make our dreams of flying taxis a reality

Kwasi Kwarteng – Secretary of State for Business, Energy and Industrial Strategy of United Kingdom
Reportedly, flying cars that transport passengers could start using the airport in 2025, while the first cargo drone is set to take off on 25 April 2022-Urban-Air Port.
SOURCE(s)
COVER: URBAN AIR PORT