Airbus meets its commercial aircraft delivery goal for 2021
Airbus delivered 611 commercial aircraft to 88 customers in 2021, demonstrating resilience and recovery with progress on ramp-up plans, Airbus said in a recent press release.
In 2021, deliveries comprised:
| | | |
| --- | --- | --- |
| AIRCRAFT TYPE | 2021 | 2020 |
| A220 Family | 50 | 38 |
| A320 Family | 483 | 446 |
| A330 Family | 18 | 19 |
| A350 Family | 55 | 59 |
| A380 | 5 | 4 |
| TOTAL | 611 | 566 |
Airbus' aircraft deliveries in 2021 and 2020. (Data – Airbus)
Approximately 25% of commercial aircraft in 2021 were delivered using the established "e-delivery" process, allowing customers to receive their aircraft with minimal need for their teams to travel.
"Our commercial aircraft achievements in 2021 reflect the focus and resilience of our Airbus teams, customers, suppliers and stakeholders across the globe who pulled together to deliver remarkable results. The year saw significant orders from airlines worldwide, signalling confidence in the sustainable growth of air travel post-COVID.

While uncertainties remain, we are on track to lift production through 2022 to meet our customers' requirements. At the same time, we are preparing the future of aviation, transforming our industrial capabilities and implementing the roadmap for decarbonisation."

Guillaume Faury, Chief Executive Officer, Airbus
In 2021, Airbus doubled its gross order intake compared to 2020 with 771 new sales (507 net) across all programmes and market segments demonstrating the strength of the company's full product range and signalling renewed market confidence.
The A220 won 64 firm gross new orders and several high profile commitments from some of the world's leading carriers. The A320neo Family won 661 gross new orders. In the widebody segment, Airbus won 46 gross new orders including 30 A330s and 16 A350s of which 11 were for the newly launched A350F which also won an additional 11 commitments.
In the number of aircraft units, Airbus recorded a gross book to bill ratio above one. At the end of 2021, Airbus' backlog stood at 7,082 aircraft. Airbus will report Full Year 2021 financial results on 17 February 2022.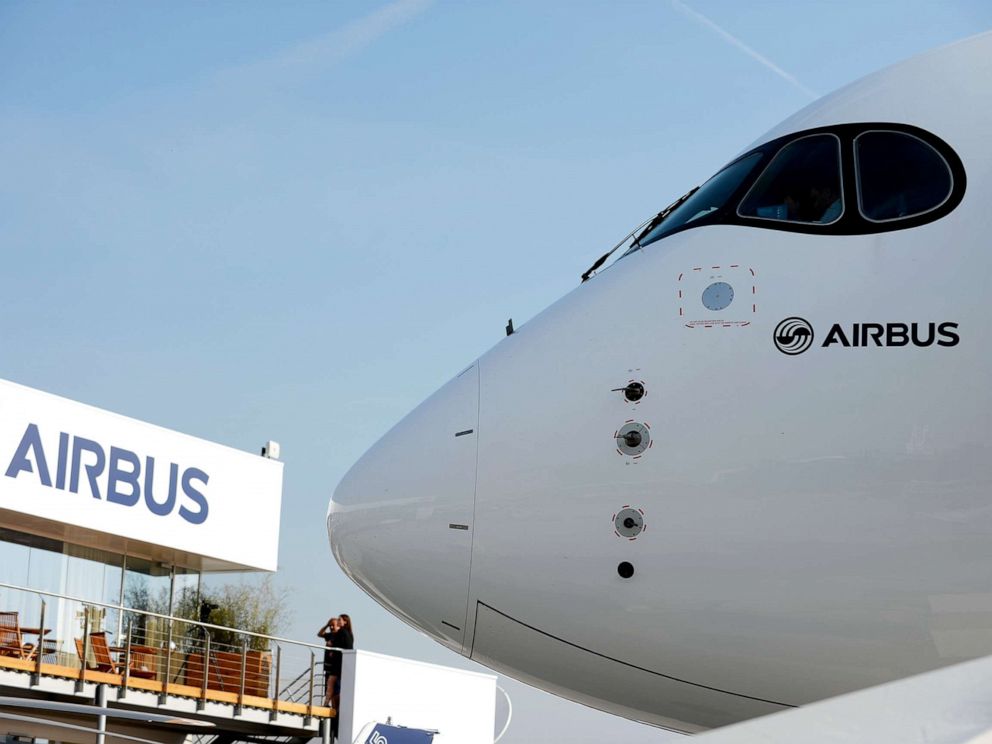 Airbus deliveries frequently surge in the final month of the year, but supply chain problems have hampered deliveries of some medium-haul jets while the spread of Omicron has raised fresh doubts over the likelihood of an early rebound in long-haul travel.
ALSO READ – Airbus maintains its lead and surpasses its goal with 610 deliveries in 2021
In Dubai Airshow 2021, Airbus got 412 new aircraft orders. These orders include 269 firm orders as well as 143 commitments.
Let's have a look at them –
Wizz Air – 102 aircraft (75 x A321neo + 27 x A321XLR)
Frontier – 91 aircraft (A321neo)
Volaris – 39 aircraft (A321neo)
Jet Smart – 23 aircraft (21 x A321neo + 2 x A321XLR)
Air Lease Corporation (ALC) – 111 aircraft (25 x A220, 55 x A321NEO, 20 x A321XLR, 4 x A330NEO, 7 x A350F)
Signed formal MoU with CMA CGM – 4 x A350F
United Arab Emirates Air Force and Air Defence – 2 x A330MRTT
Indonesian Ministry of Defence – 2 x A400M
Jazeera Airways – 28 x A321neo
Ibom Air – 10 x A220
ALSO READ – Indigo Partners placed a mega order for Airbus A321neo jets
ALSO READ – Dubai Airshow 2021 comes to an end. Let's have a look at the top deals at the aviation summit
Indian Deliveries
InterGlobe Aviation Ltd, the operator of IndiGo, took delivery of a record 36 Airbus SE planes between January and November 2021, according to data from the European planemaker.
In comparison, the other major Airbus customer in India, Wadia-Group operated GoFirst took delivery of six planes in the same period. GoFirst, which has orders for 144 A320neo planes, took delivery of 52 such aircraft by the end of November. This is an increase from 46 A320neo planes at the end of January.
IndiGo, which had ordered 344 A320neo planes, took delivery of 120 such planes by the end of January 2021, increasing to 137 by the end of November. It also ordered about 386 A321neo planes. It had taken delivery of 30 Airbus A321neo planes by the end of January 2021, increasing to 49 by November-end.
Overall, IndiGo has ordered 730 A320-A321 families of planes so far. It has taken delivery of 186 such aircraft till November-end.
Disputes
Qatar Airways in December had started proceedings in a UK court against Airbus in a bid to resolve a dispute over skin flaws on A350 passenger jets, bringing the two sides closer to a rare legal showdown over aviation safety.
The companies have been locked in a row for months over damage, including blistered paint and corrosion to a sub-layer of lightning protection, which Qatar Airways says has now led to the grounding of 21 A350 jets by its domestic regulator.
The middle east major is seeking $618 million in damages from the manufacturer, Airbus in a dispute over untimely erosion of the surface of some of its A350s, according to the court documents.
Airbus insists the carbon-composite passenger jets are safe to fly despite some "surface degradation," while Qatar Airways says it is too early to say whether safety has been compromised.
The dispute came to a head when Airbus, in what experts called an unprecedented move, accused the Gulf airline of misrepresenting the problem as a safety issue and threatened to call for an independent legal assessment.
The airline operates 53 A350s, although 20 of the jets have been grounded on the instructions of the Qatari Civil Aviation Authority. Qatar has another 23 on order but has halted further deliveries during the dispute. Singapore Airlines is the biggest operator of the A350.
ALSO READ – Qatar airways sue Airbus for USD 618mn over A350 paint issue
ALSO READ – Qatar Airways takes Airbus to London High Court over A350 skin damage
ALSO READ – In a paint dispute with Qatar Airways, Airbus goes legal