BLADE India plans a chopper shuttle service between Bengaluru city and the airport
BLADE India is planning to have a morning and evening shuttle between the heliport at KIA, less than a km from the terminal, to Electronic City and the old HAL Airport, says the company's commercial director Payal Satish.
The almost 1.5-2 hour drive between Bengaluru city and its distant Kempegowda International Airport (KIA) could shrink to a short helicopter hop from this July.
ALSO READ – BLADE India launches helicopter service from Bengaluru to Coorg and Kabini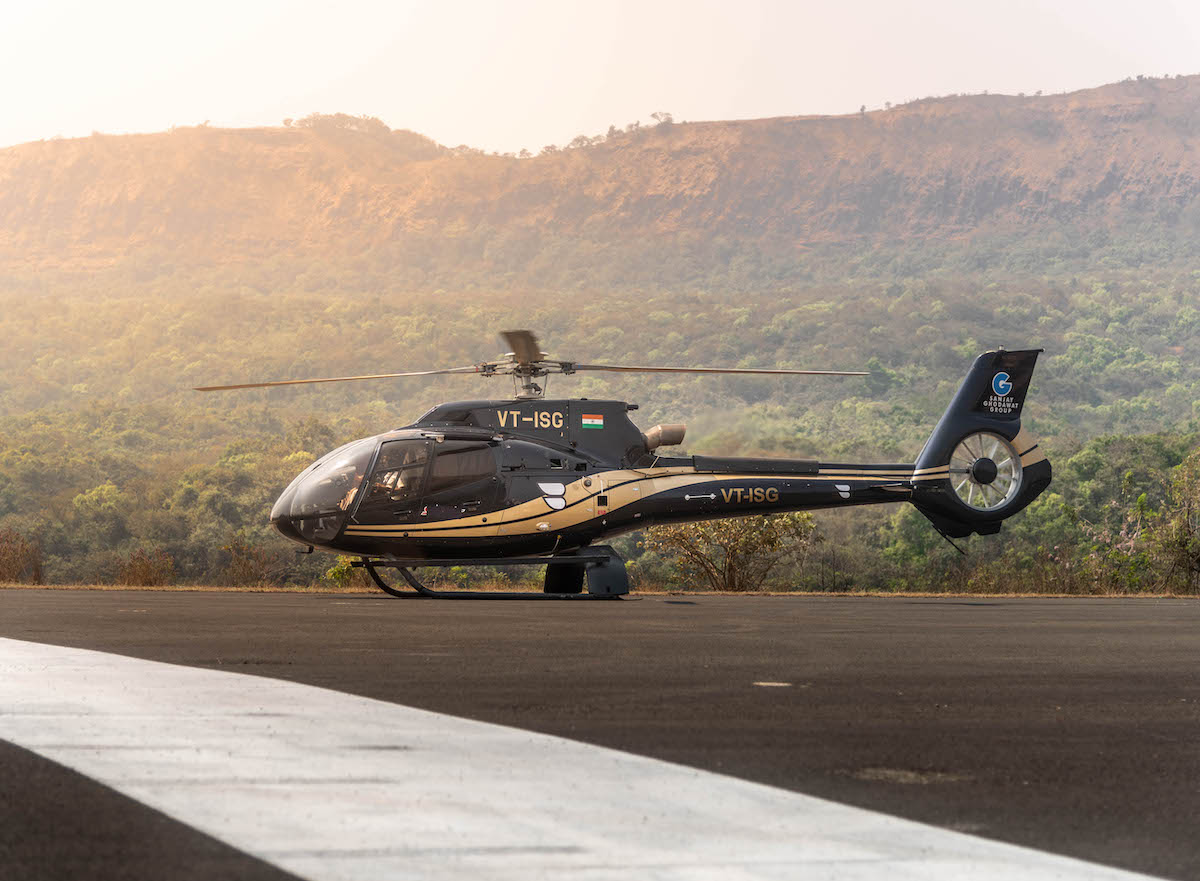 A one-way ticket for the helicopter ride will cost about INR 4,000. Bengaluru lost its brief chopper connectivity with the airport about 3.5 years back when Thumby Aviation stopped this service.
People in the know say the shuttle service at that time suffered from several issues like low patronage and a long waiting period for permission to operate choppers at the airport due to aircraft movement.
"We currently have six times weekly return on Bengaluru Jakkur aerodrome to Coorg/Kabini. A one-way between Bengaluru and Coorg costs INR 16,000. Our proposed BLADE airport shuttle will be five days weekly from Monday to Friday. Once this starts, we will add Mysore to our helicopter network that will cost about Rs 12,000 one-way.

We are offering fly by the seat service where a person buys a seat on the helicopter-like an aircraft seat. We also offer charter."

Payal Satish, Commercial Director, BLADE India
BLADE India, a helicopter aggregator, currently uses four choppers. It has flights between Mumbai and Pune, Ambi Valley, Shilim and Shirdi.
The company's US partner, Blade US, has for years been operating the BLADE Airport helicopter service between downtown Manhattan and JFK Airport. "We are getting the same thing to India with our Bengaluru service," Satish said.
Incidentally, the company is also working to bring electric vertical take-off and landing (eVTOL) aircraft to India.
Blade India MD & co-founder Amit Dutta also heads the urban air mobility task force for CII and has submitted a detailed study on the subject to the government.
"The Blade team will come here again in July and I will be speaking to other electric vertical craft (EVA) makers in the US to do the same. They will examine climatic conditions here and the regulatory framework."

Amit Dutta, MD & Co-Founder, BLADE India
India has invited BLADE to simultaneously launch electric vertical craft simultaneously in the US and India in early 2024 (the expected launch date after getting all required FAA and EASA approvals).
BLADE India, a joint venture between BLADE Urban Air Mobility Inc, headquartered in New York, and New Delhi-based venture capital firm Hunch Ventures, started operations in Maharashtra in 2019.
(With Inputs from The Times of India)