Boeing explores strategic collaboration opportunities with IGRUA to enhance flight training
US-based aerospace company Boeing on Monday, March 28 said it is exploring strategic collaboration opportunities with Indira Gandhi Rashtriya Uran Akademi (IGRUA) to enhance safety and quality in early career flight training. IGRUA is a premier flight training organisation under the Ministry of Civil Aviation.
"Our strategic collaboration with IGRUA will look at ways to further emphasize safety and quality to aspiring airline cadets in training and throughout their careers," said Salil Gupte, president, of Boeing India.
"The collaboration with Boeing will help the academy set the bar even higher to achieve global standards.

The collaboration will not just benefit the next generation of Indian pilots, but the entire aviation ecosystem of the country will benefit from Boeing's experience in safety and quality."

Krishnendu Gupta, Director, Indira Gandhi Rashtriya Uran Akademi (IGRUA)
Boeing has been a strong partner of India's aerospace sector for almost eight decades, both as the mainstay of India's commercial aviation sector as well as an important partner in the mission readiness and modernization of India's defence forces.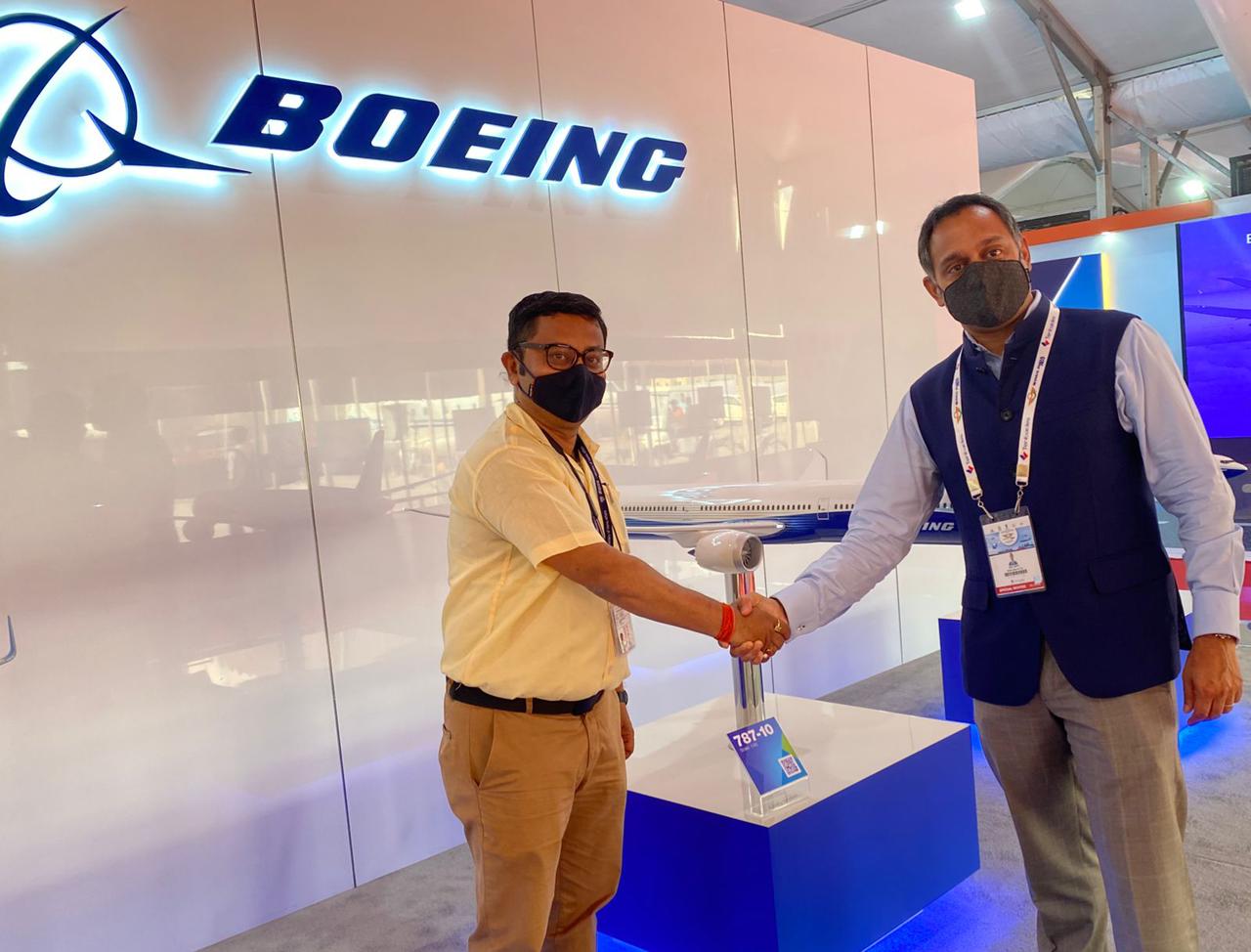 Boeing's relationship with India goes back to the 1940s when the Indian Air Force enlisted two Boeing aircraft – the T-6 Texan, or Harvard Advanced Trainer, made by North American Aviation, and the C-47 Skytrain military transport, a military variant of the DC-3, made by McDonnell Douglas. Today, Boeing continues to play a key role in India's evolving commercial and armed forces aviation.
Headquartered in Delhi, Boeing's India operations include field service offices in Mumbai, Hindan, Rajali and New Delhi, and a rapidly growing Boeing India Engineering & Technology Center (BIETC) in Bengaluru and Chennai.
Indira Gandhi Rashtriya Udaan Academy (IGRUA) is a pilot training institute located at Fursatganj Airfield, in Amethi district (formerly in Raebareli) of Uttar Pradesh, India. Established in 1985, it was the first such institute in India. 
It is an autonomous institution and comes under the Ministry of Civil Aviation, Government of India. In August 2013, the Ministry of Civil Aviation announced that a National Aviation University would be established on the IGRUA site.