DGCA finds several deficiencies in 280 aircraft during night inspection
The Directorate General of Civil Aviation's (DGCA) recent decision to inspect cabins of aircraft being used by Indian carriers during night parking and random spot checks is leading to the discovery of many deficiencies in some birds due to a lack of timely repairs and replacements.
ALSO READ – DGCA to begin conducting night inspections of the cabins of older planes
DGCA's findings include an aircraft lavatory not marked unserviceable despite a cracked toilet seat, broken armrests and a "transparent tape arrangement" on one seat to fill in for a missing armrest. It also found 6 infant life vests kept in a bag meant for life vests for adults.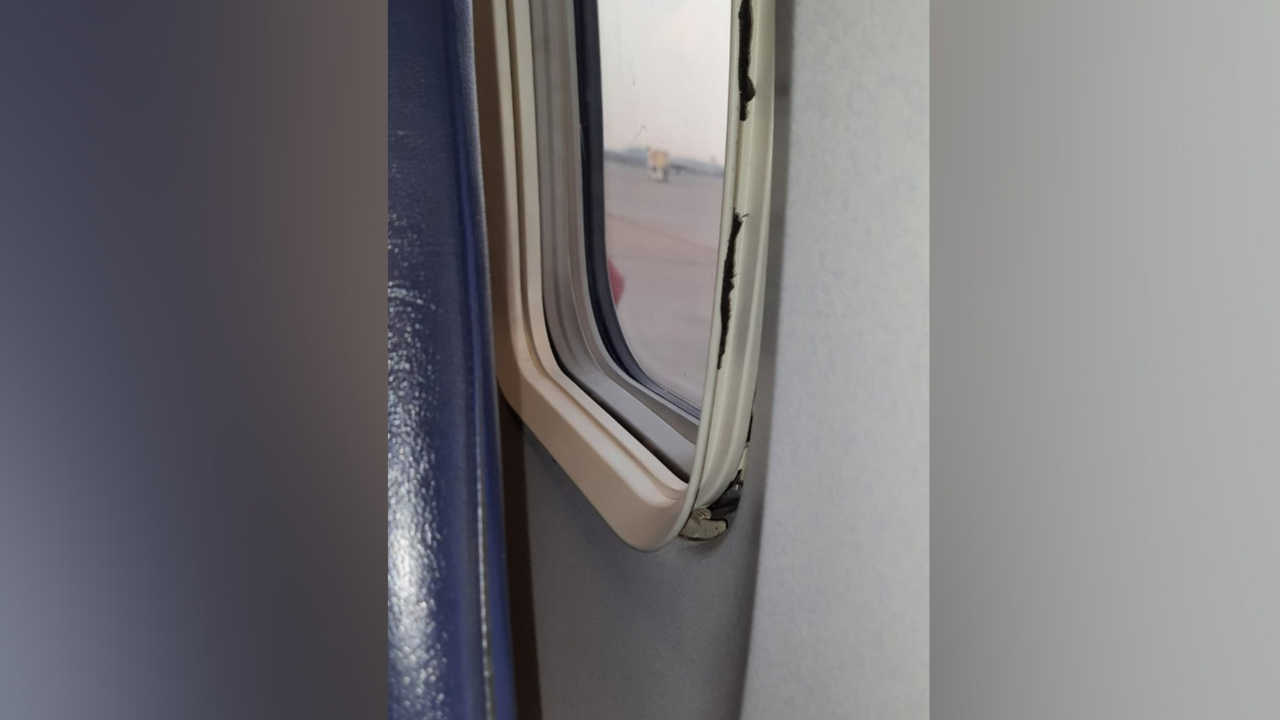 DGCA teams have between May 2 and 8, 2022, inspected 112 aircraft — 50 of SpiceJet and 62 of other Indian carriers — and carried out spot checks on an additional 168 aircraft — 100 of SpiceJet; IndiGo (18); Vistara (17); Air India (11); GoAir (10); AirAsia India (9); Alliance Air (2) and Flybig (1).
"None of these aircraft had to be grounded for repairs. The cabin deficiencies revealed during the spot checks and inspections are being brought to the notice of the airline concerned and they get most of the issues repaired at night itself," said a senior official.
"We are working with our airlines to upgrade passenger experience by attending to maintenance issues in the cabin. Needless to add, the main focus of our audit is safety. But simultaneously we are goading operators to take appropriate care of the cabin."

Arun Kumar, Chief, Directorate General of Civil Aviation (DGCA)
Other issues that do not affect safety are being given a week to be fixed and the regulatory teams will check if those deadlines are being met.
The ongoing special cabin audit is in addition to regular engineering inspections. Airlines globally, with India not being an exception, are under severe financial strain since the outbreak of Covid. In particular, the DGCA is focusing more on old airplanes and airlines with weak finances.
Post-Russia's war on Ukraine, jet fuel prices globally have touched record highs. For Indian carriers, the problem is compounded as the Rupee has touched a record low. Many airline costs like lease payments and aircraft maintenance are dollar-denominated.
Accordingly, the DGCA spot checks and inspections of the aircraft cabin is focussing on –
The external condition of the aircraft to check for damages, missing panels and leakage.
Condition of cabin interiors including seats, side panels, hat-racks, windows, galley equipment and door seals.
Availability and conditions of emergency equipment.
Checking logbook for reported defects and their rectification.
Availability of necessary manpower and availability of necessary facilities including tools, equipment, and maintenance data.
The cumulative effect of weak finances pre-2020; traffic being hit severely after March 2020 and now rocketing operating costs is showing up in the cabins of aircraft being checked.
Findings of the inspection
The defect logbook of an aircraft showed that one of its toilet seats has cracked. But the airline had neither secured this lavatory for not being used nor reduced its seating capacity to factor in one less lavatory.
On another aircraft, the defect logbook showed the date of carrying out the required repair was deferred for 10 days and then this date kept getting extended due to "unavailable spare parts like missing passenger seats hinge and armrest covers, torn seat, ceiling lights and air outlet gasper."
On another aircraft, it was found the airline had not carried out annual inspections of cabin portable fire extinguishers as required. The same aircraft's refuel panel upper latch was found not serviceable. Its repair had been deferred for 120 days.
At one such night surveillance at Mumbai airport on May 6, several deficiencies were found with aircraft belonging to SpiceJet, IndiGo and Air India, and also the maintenance processes.
In one of the Airbus A319 aircraft, the main landing gear tyre-changing work was undergoing, but without the availability of a maintenance engineer. No work order or maintenance data was found with technicians on the job. Also, the lighting to carry out the task was not proper.
At Hyderabad on May 10, an Airbus A319 plane was found with door panel defects that were reported in March this year but were not addressed. In another Airbus A320 plane 'fasten seat belt while seated' and 'life vest under the seat' decals were found missing in six rows.
(With Inputs from The Times of India)