First drone school of Madhya Pradesh inaugurated in Gwalior
Union Civil Aviation Minister Jyotiraditya Scindia and Madhya Pradesh Chief Minister Shivraj Singh Chouhan on Thursday, March 10 inaugurated the first drone school in Gwalior. The chief minister said that drone technology opens huge technology opportunities for youngsters.
"First drone school in the state has been inaugurated in Gwalior. There's huge employment potential in this industry as drones can be used for various purposes," Mr Chouhan told media persons in Gwalior.
Scindia said that 40 to 50 youngsters will be trained in drone technology every month at the school. "This way, around 500 youths will be prepared as drone pilots in a year. They can easily earn INR 30,000 a month. When all five drone schools are operational, 2,500 drone pilots will graduate in a year," he said, adding that MP is one of the leading states in the use of drone technology.
"Students of Indore have developed startups worth INR 800 crore to INR 1,000 crore. The youth of Gwalior can also take advantage of the government's startup policy. MP's youth should become job givers, not job seekers," the CM said.
Under the new startup policy, the government provides full financial and technical assistance to innovations made by the youth, he said. Scindia pointed out that the first drone school has been set up within 90 days of the announcement being made on December 11.
"Prime Minister Narendra Modi dreams that India should become a leader, not a follower of any country. To realise this concept, efforts are being made to take drones to every village and door-to-door," Scindia said.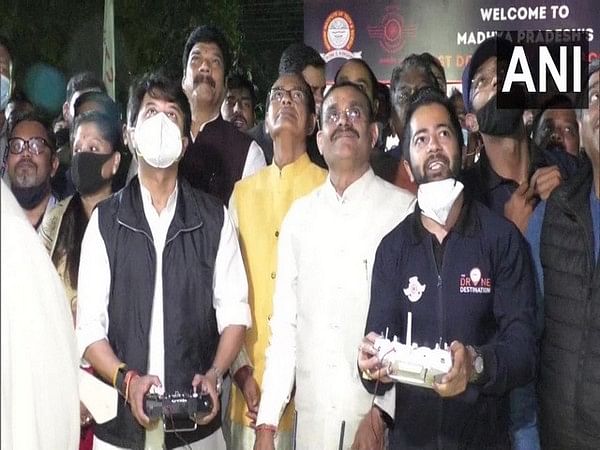 In addition, Madhya Pradesh was also the first state in the country in advancing the use of drone technology on a big scale by organising a drone fair in Gwalior in December 2021.
The programme was the biggest congregation of drone manufacturers, service providers, drone enthusiasts and user communities, especially students, farmers and common man of the city. The programme included drone exhibition, demonstration, industry-user interactions and launches.
The inauguration of Drone School was an event that saw people from the industry gather in huge numbers. Several Drone manufacturers, enthusiasts, service providers, and others attended the event along with farmers and students as well.