From the vault | the beginning of Indo-French aviation
Six decades after the establishment of foreign trading companies like the 'British East India' and the 'Dutch East India,' France too entered India with business proposals. Having arrived in Pondicherry in 1674, they later established colonies at Pondicherry, Karikal, Yanam, Mahe and Chandanagar.
The French have always been a constant support to India, since the Cold War times and have even supported us as a nuclear power. India and France eventually signed a strategic partnership in January 1998.
At the birth of manned flight, France was at the epicentre of science, technology and culture. Not surprisingly, a lot of words in aviation are derived from the French language and it can be safely said that the French went crazy over anything that flew and dominated the aviation front, at least up until World War 1.
The French have always been at the forefront of aviation and it was ace aviation designer- Marcel Dassault – who revived aviation post World War II.
The first French jet fighter-bomber to enter production was the MD 450 'Ouragan'.
The birth of Indo-French aviation
 1. Ouragans (Indian name 'Toofani')
The sale of Ouragan to India in 1953 was the first export of French fighters into the country. Developed by Dassault Aviation, the Indian Air Force inducted the Dassault 'Ouragan' fighter in 1953.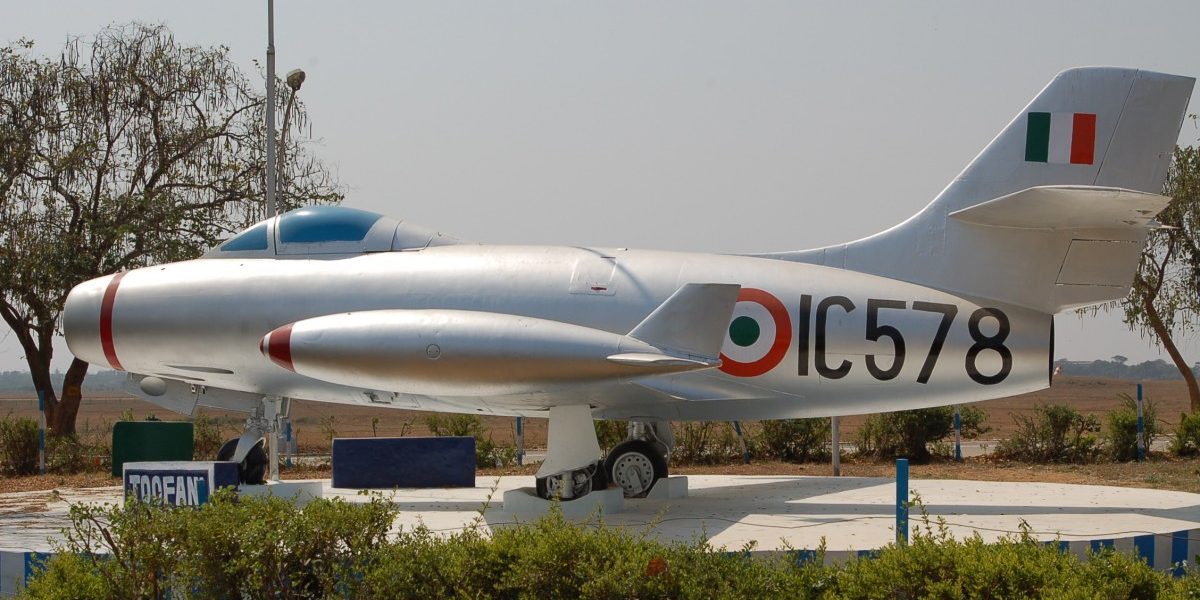 It had a 'stovepipe' design with its air intake in the nose and low-mounted wings. It was equipped with a single British Rolls Royce 'Nene' engine. The Ouragan had an armament of four 20mm guns and could carry up to two 450kg bombs under its wings.
Toofanis were withdrawn from active IAF service in 1965, although they were continued to be used for training and Target Towing for a few more subsequent years.
2. Dassault Mystère IV
The Dassault MD454 Mystere IV is a 1950s French fighter-bomber aircraft, the first transonic aircraft to enter service with the French Air Force.
The Mystere IV 01 was equipped with a centrifugal Rolls Royce Tay engine, this being more powerful and more reliable than the axial Atar engine. On its 34th flight, on 17 January 1953, it broke the sound barrier nose down.
India had procured 104 Mystere and used them extensively in the Indo-Pakistani War of 1965. On 7 September 1965, an Indian Mystere shot down a Pakistani Lockheed F-104 Starfighter in a raid over Sargodha. The fleet was eventually phased out by 1973.
3. Breguet Alize
Developed in the 1950s, the Breguet Br.1050 Alize (French-"Tradewind") is a French carrier-based anti-submarine warfare aircraft. 12 of these were acquired by the Indian Navy and operated by aircraft carrier -Vikrant. It played a significant role in Goa operations and the 1971 Indo-Pak war.
4. Aerospatiale Alouette III
Developed by the French aircraft company – Sud Aviation, the Aérospatiale Alouette III is a single-engine, light utility helicopter. Manufactured under license by Hindustan Aeronautics Limited (HAL) as 'Chetak', two lighter versions – 'Cheetah' and re-engine 'Cheetal' were subsequently developed for high altitude operations including the Siachen glacier.
These choppers are still active in service in India's all three Armed Services and Indian Coast Guard.
5. SEPECAT Jaguar
Originally conceived in the 1960s as a jet trainer with a light ground attack capability, the requirement for the aircraft soon changed to include supersonic performance, reconnaissance and tactical nuclear strike roles. IAF would become the largest single export customer, with a $1 billion order for the aircraft in the late seventies. The order involved 40 Jaguars built in the UK at Warton and 120 licence-built aircraft from HAL under the local name Shamsher ("Sword of Justice").
6. Mirage 2000
Designed in the late 1970s, the Dassault Mirage 2000 is a French multirole, single-engine, fourth-generation jet fighter manufactured by Dassault Aviation.
In October 1982, India placed an order for the French Dassault Mirage 2000. 36 single-seat Mirage 2000H and 4 twin-seat Mirage 2000TH (with H standing for "Hindustan") were first ordered.
Reportedly, the Mirage 2000 was the first fly-By-Wire(FBW) controlled aircraft of the sub-continent. In March 1998 an agreement was concluded between HAL and Dassault Aviation authorizing HAL to offer over-hauling facilities for Mirage to IAF and global customers.
7. Dassault Rafale
The Dassault Rafale made it to the top of the list, kicking behind Lockheed Martin F-16 C/D, Mikoyan MiG-35, Eurofighter Typhoon, Boeing F/A-18 E/F super hornet, and Saab JAS 39 Gripen, in a tender issued by the IAF on 31 January 2012.
Referred to as an "omnirole" aircraft by Dassault, Rafale is a French twin-engine, canard delta wing, multirole fighter aircraft equipped with a wide range of weapons to perform air supremacy, interdiction, aerial reconnaissance, ground support, in-depth strike, anti-ship strike and nuclear deterrence missions.
SOURCE(s)
COVER: DNA India