Ground-breaking achievement for India as the country's first stealth-fighter prototype kicks off production
In what can be termed as a landmark achievement, India has announced the development of a 5.5 Generation fighter aircraft- which would soon be synonymous with the Indian Air Force's display of aerial prowess in the years to come.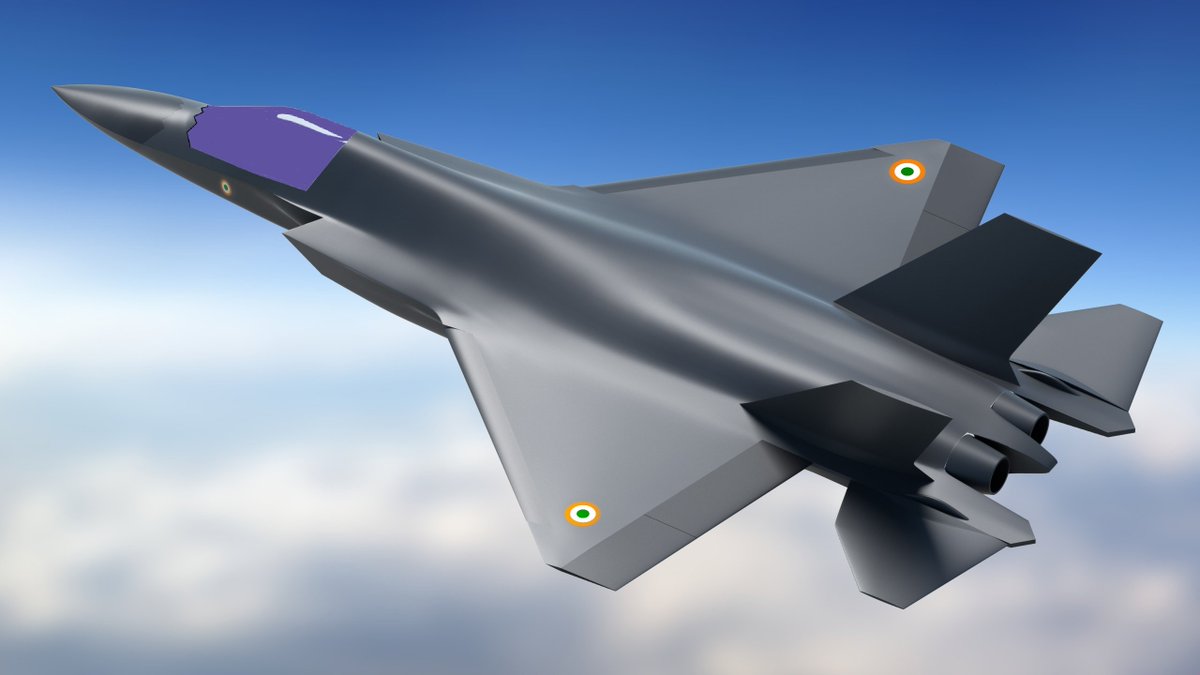 DRDO's ADA (Aeronautical Development Agency) in collaboration with HAL, announced the commencement of the manufacturing process of India's Advanced Medium Combat Aircraft (AMCA) prototype-India's futuristic fighter jet.
In what has been termed as the proverbial 'metal cutting' for the first prototype, the AMCA is projected to be a modern fighter aircraft with superior stealth features.
In February of 2021, HAL had announced plans of the company employing a special purpose vehicle (SPV) model with private players, which would, in turn, be used in the production of the next generation AMCA and Indian Multi-Role helicopter.
Reportedly, commercial defence entities might also join the production process of the AMCA, although the design and development will be majorly spearheaded by DRDO and HAL.
Advanced Medium Combat Aircraft (AMCA)-Tech and specs
Designed to penetrate deep into enemy territory and annihilate hostile defences and critical targets, the AMCA is touted to feature advanced avionics, suppression of enemy air defences (SEAD), diverter-less supersonic intakes and artificial intelligence (AI) as well.
It will be a twin-engine, single-seat fighter craft incorporating stealth features to replace the main strike fighters of IAF- the Mirage 2000 and the SEPECAT Jaguar.
It will have the capacity to carry 1.5 tons of ordnance in its internal weapons bays and would weigh around 20 tons in a baseline stealth configuration.
Furthermore, the fighter craft will be able to mount a 23-millimetre cannon and an extra 5 tons of fuel and weapons on 14 external hardpoints.
The AMCA is designed with a very small radar cross-section to attain stealth properties and for this, it features "S-shaped" air-intakes to reduce radar exposure to the fan blade, thereby magnifying stealth.
It will be manufactured in two variants- AMCA Mk1-which will feature an existing GE414 afterburning turbofan and AMCA Mk2- which is projected to house an even more powerful engine that would be manufactured in collaboration with a foreign entity.
Reportedly, India and France are close to signing a contract for the joint development of a 125kN engine for the AMCA.
| | |
| --- | --- |
| CREW | 1 or 2 |
| FUEL CAPACITY | 6,500 kg |
| PAYLOAD | 6,500 kg |
| COMBAT RANGE | 1,620 km |
| SERVICE CEILING | 20,000 m (65,000 ft) |
| GUNS | 23 mm GSh-23 cannon |
| ROCKETS | S-8 rocket pods (expected) |
| AVIONICS | A larger variant of LRDE Uttam AESA Radar |
Wikipedia
The first flight is expected to be by 2024-25 and serial production is scheduled to begin by 2030 (tentative).
SOURCE(s)
COVER: Defence Aviation Post