India integrating Russian Mi-17 helicopters with Israeli NLOS anti-tank guided missiles – here's what we know
As a part of its strategy toward bolstering aerial prowess and enhancing firepower against enemy armoured regiments, India is now planning to arm its Russian Mi-17 helicopters with the Israeli 'Non-Line of Sight (NLOS)' anti-tank guided missiles.
Russian Mil Mi-17 chopper
Also known as the Mi-8M series in Russian services, the Mi-17 is a Soviet-designed Russian military helicopter. Although primarily used as a medium twin-turbine transport helicopter, armed versions are deployed for military operations as well.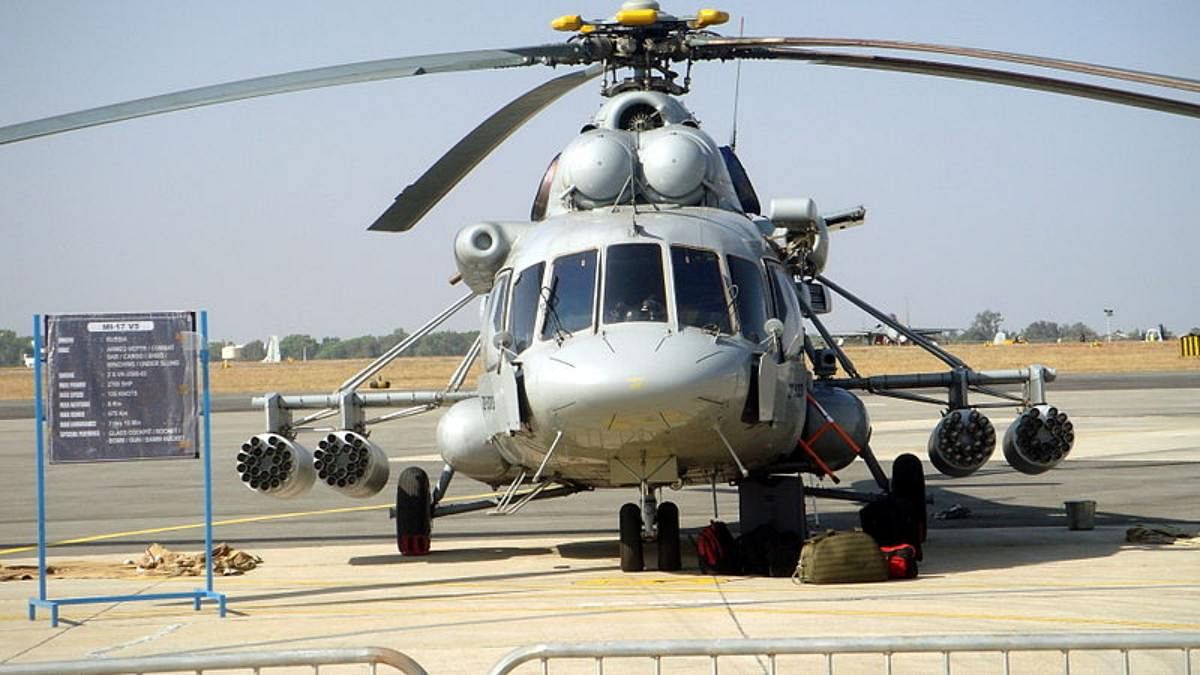 These helicopters are part of a larger family of high-performance and multipurpose Mi-17s that can fly at high altitudes in complex weather conditions, be it in tropical and maritime climates or even in desert conditions.
Tech and specs
The Mi-17 is easily recognizable in that it has the tail rotor on the port side instead of the starboard side and dust shields in front of the engine intake.
| | |
| --- | --- |
| Crew | 3 |
| Capacity | 24 troops / 12 stretchers / 4,000 kg (8,818 lb) cargo internally |
| Height | 5.65 m |
| MTOW | 13,000 kg |
| Powerplant | 2 × Klimov VK-2500PS-03 turboshaft engine (2,400 hp) |
| Cruise speed | 260 km/h |
| Range | 800 km |
| Service ceiling | 6,000 m (20,000 ft |
Wikipedia
It was reported as "the most widely operated helicopter in history", on its company's website of Russian Helicopters, in 2021.
Spike NLOS anti-tank guided missiles (ATGM)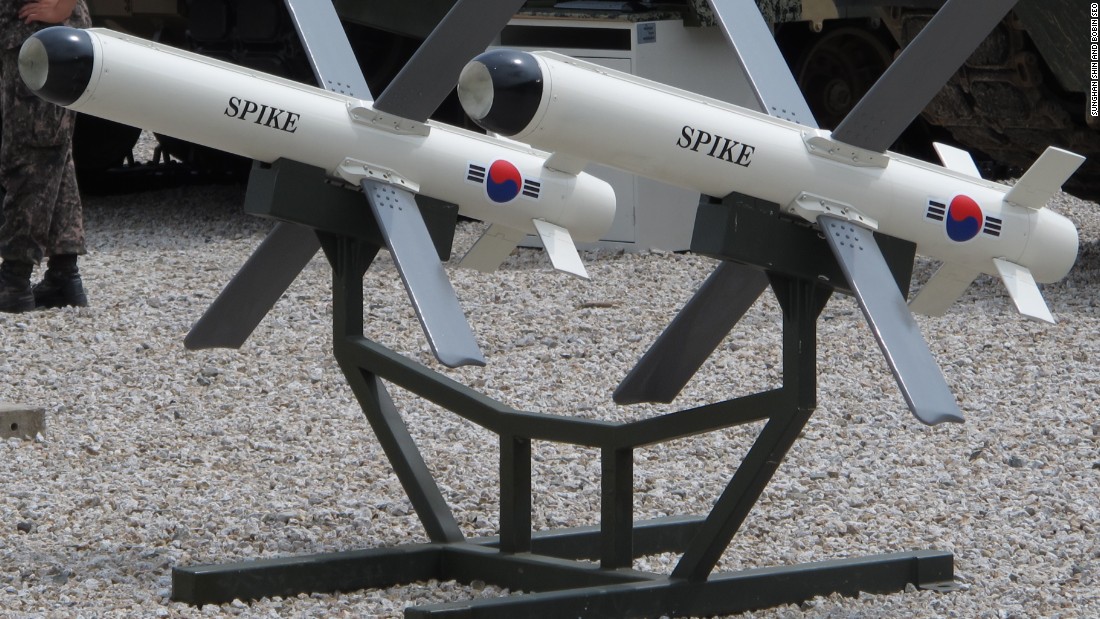 A member of the world-renowned Spike Family, the Spike NLOS is a multi-purpose, electro-optical missile system with a real-time wireless data link for ranges up to 32 km – nearly four times that of the US-made AGM-114 Hellfire, which is carried on the Apache attack helicopter.
Tech and specs
Provides the gunner with the unique ability of striking targets at stand-off range with no line of sight and can be installed on a variety of platforms.
The Spike NLOS electro-optical (EO) seeker incorporates a dual sensor capable of effectively engaging targets day and night and in adverse weather conditions.
The capability for the operator to control the missile, known as "man in the loop", enables engagement of moving targets and operations in bad weather
Effective Range
30km
Weight-Missile in canister
71kg
Modes of operation
Direct Attack
Mid-course navigation
Warheads
Heat/Fragmentation/PBF,PBF-F
Rafael.co
According to the manufacturer Rafael, the Spike NLOS has been modified to be fired from helicopters and can be armed with different types of warheads suited to destroy tanks, air defence systems or for use in urban combat, where the need to prevent harm to civilians is critical.
Reportedly, these armed choppers might also be deployed in the high mountainous terrain in Ladakh and adjoining sectors where the Chinese have positioned a large number of their armoured regiments.
Furthermore, the missiles have already arrived in the country and are being integrated into Russian helicopters somewhere in the western sector-reports.
SOURCE(s)
COVER: India Strategic