IndiGo expected to induct its first A321 freight aircraft
Private carrier IndiGo is expected to induct its first A321 freight aircraft, known for its high volume cargo storage, in around May this year, sources told CNBC TV18 on March 25.
The airline had, last year, initiated the conversion of four A321ceo into cargo planes. At the peak of the COVID-19 pandemic, IndiGo and most of the other carriers were relying largely on cargo services for revenue.
The conversion of the A321ceo into a freight aircraft, which IndiGo is expected to induct in May, is taking place in Singapore, the news channel reported.
Officials privy to the latest developments also told CNBC TV18 that IndiGo is expected to soon resume flights for all pre-COVID international destinations, except for China.
IndiGo's domestic demand is above pre-COVID levels, they added but marked caution over the surging crude rates.
Notably, the oil prices pose a significant challenge for all airlines, as it could lead to higher fares. This, in turn, could adversely affect the post-pandemic recovery that is expected in the next couple of months.
ALSO READ – India to restart scheduled international flights after 2 years from March 27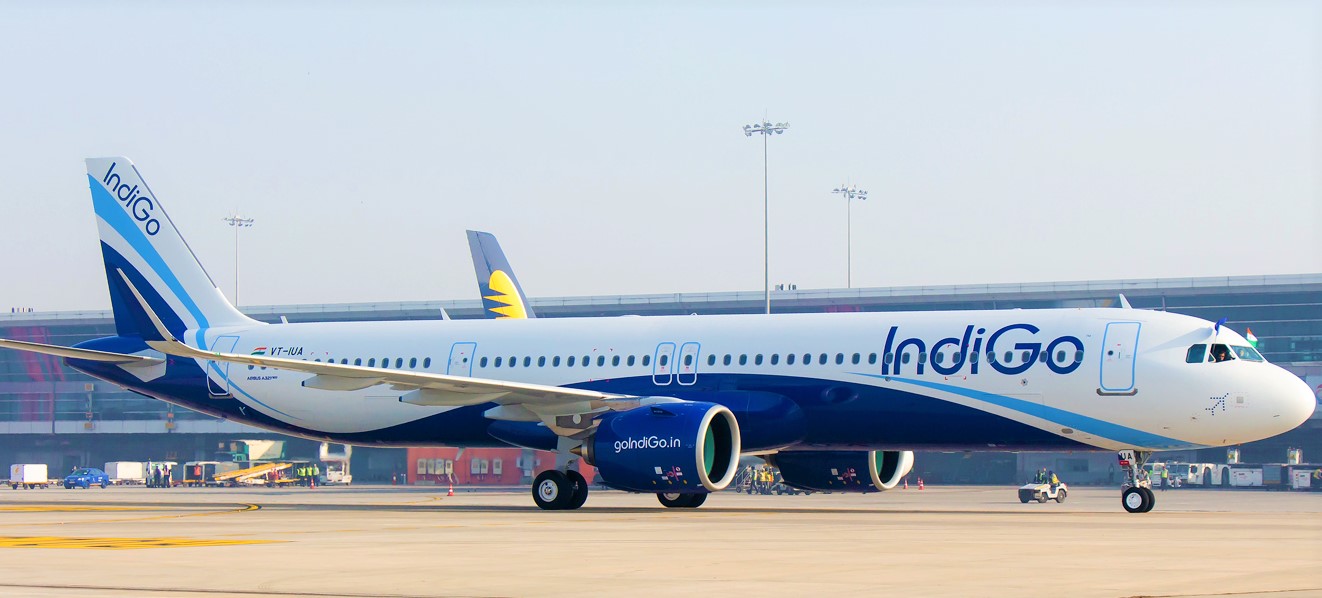 On March 1, the rate of aviation turbine fuel was hiked by INR 3,010.87 per kilolitre or 3.22% to INR 93,530.66 per kl in Delhi. This was the fifth hike in ATF prices this year and came against the backdrop of crude oil rising to a seven-year high.
ALSO READ – Jet fuel prices increased by 3.3% to new all-time highs
Despite the surge in ATF rate, the stocks of carriers like IndiGo and SpiceJet received a boost earlier this month, on account of the government's decision to uplift the ban on scheduled international flights.
ALSO READ – Aviation stocks soaring as India set to resume international flights
The shares of Interglobe Aviation, IndiGo's parent firm, had climbed by 8% on March 9, a day after the landmark announcement.
JPMorgan has upgraded Interglobe Aviation, the company that owns and operates IndiGo airlines, from an 'underweight' rating to a 'neutral' rating. The firm has raised the target price to INR 1,825 from INR 1,400.
According to JPMorgan, the peak crude could signal the peak of a downgrade cycle. FY23 will be another loss-making year, the firm has cut its FY23 EBITDA by 44% due to crude. However, the firm believes that the problem is well-known documented and is perhaps in the price.
The demand-supply situation looks balanced for now and the IndiGo average seat kilometre is expected to grow at a rate of 27% compounded growth rate from now till FY25.