IndiGo pilots suspended for planning strike to protest pay cuts
Some IndiGo pilots have been suspended for planning protests against the continued pandemic-time pay cuts. The pilots were planning to go on a mass leave on Tuesday, April 5 to protest the about 28% pay cuts till last month.
From April, the cuts were to be reduced to 20% as the airline — India's only carrier with cash reserves — had restored 8% cuts and had promised to restore another 6.5% from November 1, 2022, if there were no further interruptions to operations due to Covid or any other reason.
"We confirm that a handful of IndiGo pilots have been suspended from duty for indulging in activities that are in contravention to the terms of their employment and in violation of the code of conduct of the company."

IndiGo
During the peak of the pandemic, India's largest airline had cut the salaries of its pilots by as much as 30%.
ALSO READ – IndiGo partially restores pilot salaries by 8% from April 1
The airline had recently given 2019-time bonuses in the form of employee stock options (ESOPs) to its top management cadre. It says these ESOPs date back to 2019 and is not a new payment. "These are part of the management pay structure that dates back over 2.5 years," said an airline official.
Resentment has been building up among flight crew across most Indian airlines as pay cuts continue while passenger traffic is returning to normal. Being the biggest airline in Indian skies with the reputation of being a caring employer, the recent discontent being witnessed in IndiGo is something that has become a regular feature in struggling-to-survive Indian carriers.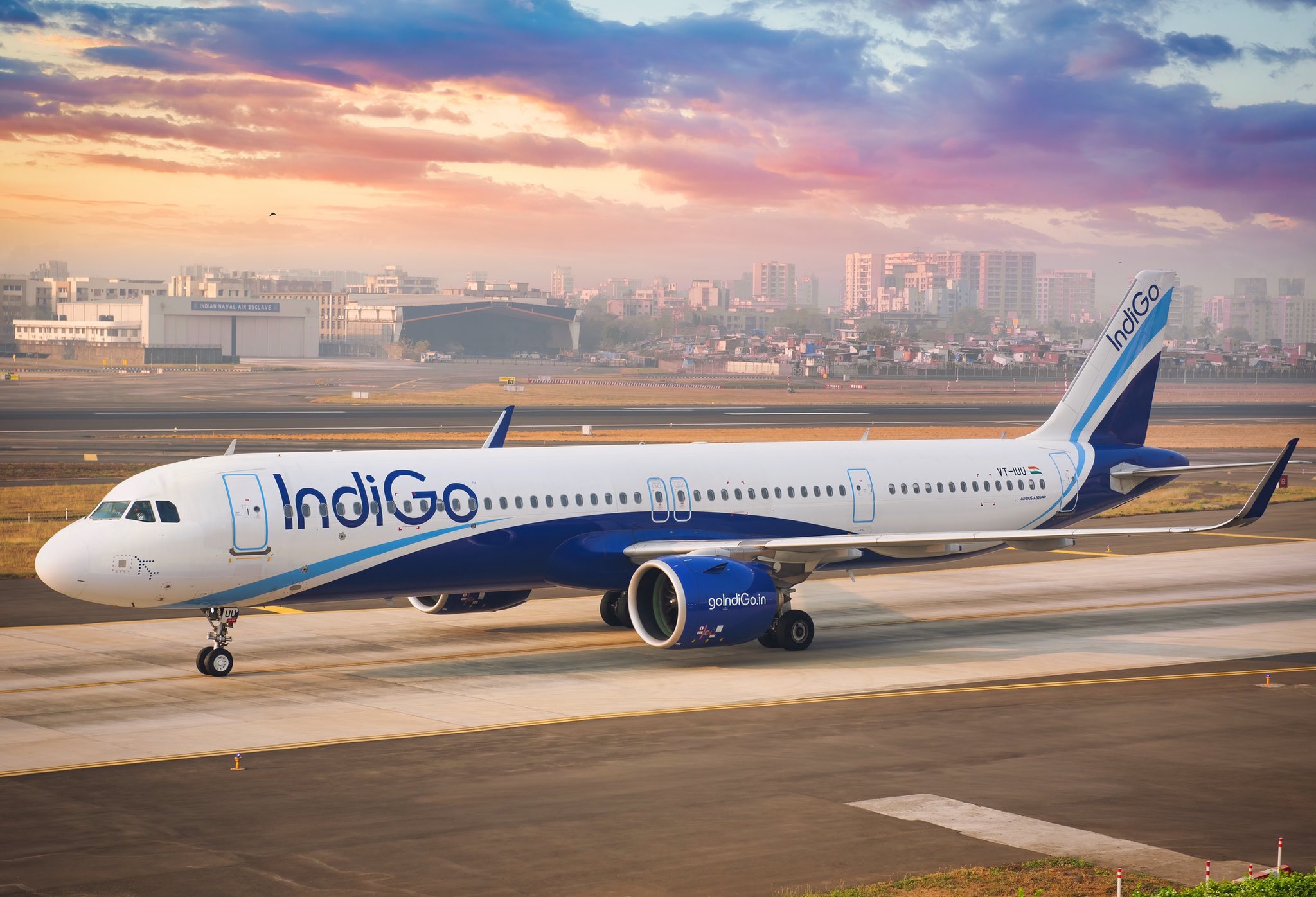 On their part, airlines point to the unprecedented hike in aviation turbine fuel (ATF) prices along with the weakening of the rupee vis-a-vis the US dollar. Most airline costs are dollar-denominated and a weaker rupee affects them directly.
"Operating costs are at an all-time high. Apart from them, others airlines are struggling to survive. Even traffic is not recovering beyond a point — domestic is yet to cross the 4-lakh passengers in a day mark which did not happen even on Holi weekend and international is in early stages after the resumption of regular flights," said a senior airline official.
Till last month, the IndiGo crew was among the less unhappy ones in the Indian skies as they used to get their Covid-hit pay at least on time. Only a few other Indian airlines could boast of this.
"We get our salary on the 30th or 31st of every month, never the 1st or 2nd of next month. Not once has our pay been delayed," a crew member had told TOI on a recent flight.
That changed last month when the listed airline announced ESOPs to its top management cadre. To stem the discontent, IndiGo last week informed pilots that an 8% pay cut will be restored from April and another 6.5% from November 2020, if there are no further disruptions to services for any reason.
Unhappy with this reinstatement offer, some IndiGo pilots were planning to go on mass sick leave on Tuesday, April 6 when the airline took this unprecedented action.
IndiGo responded to these internal murmurs by partially reversing its pay cuts last week. It reduced 28% of pay cuts to 20% for pilots and 38% for examiners to 30%. It also promised that additional revision of up to 6.5% would be implemented from November 1, 2022.
While pilots across different airlines are affected by pay cuts that were implemented soon after the first wave of COVID-19 two years ago, those at IndiGo are the angriest of the lot because of the airline's deep pockets as compared to others.
ALSO READ – After 7 quarters of losses, IndiGo reported a profit of INR 130 crore
Despite a challenging time during the pandemic, the airline recently in February reported a profit of INR 130 crore after a gap of two years along with a cash balance of INR 17,318 crore, including free cash of INR 7,814 crore.