MiG-41 | Does it exist? Will the Russian "mystery" stealth fighter ever fly?
Back in the mid-90s, Russia had little or no need for new interceptors. If we go back in history, Mikoyan Gurevich – the Russian military aircraft design bureau, had been designing the MiG-25 and the MiG-31- both of which are capable of speeds of over Mach 3.2 and 2.83 respectively.
Come 2010, the former Soviet Union once again started investing heavily into its defence industry- owing to the changing global scenario. It wasn't long before rumours of a "superfast interceptor" being built by MiG, started doing the rounds.
To grab a better perspective, let's fly back in history a little bit.
The Mikoyan Interceptor series
MiG-25 Foxbat – The legend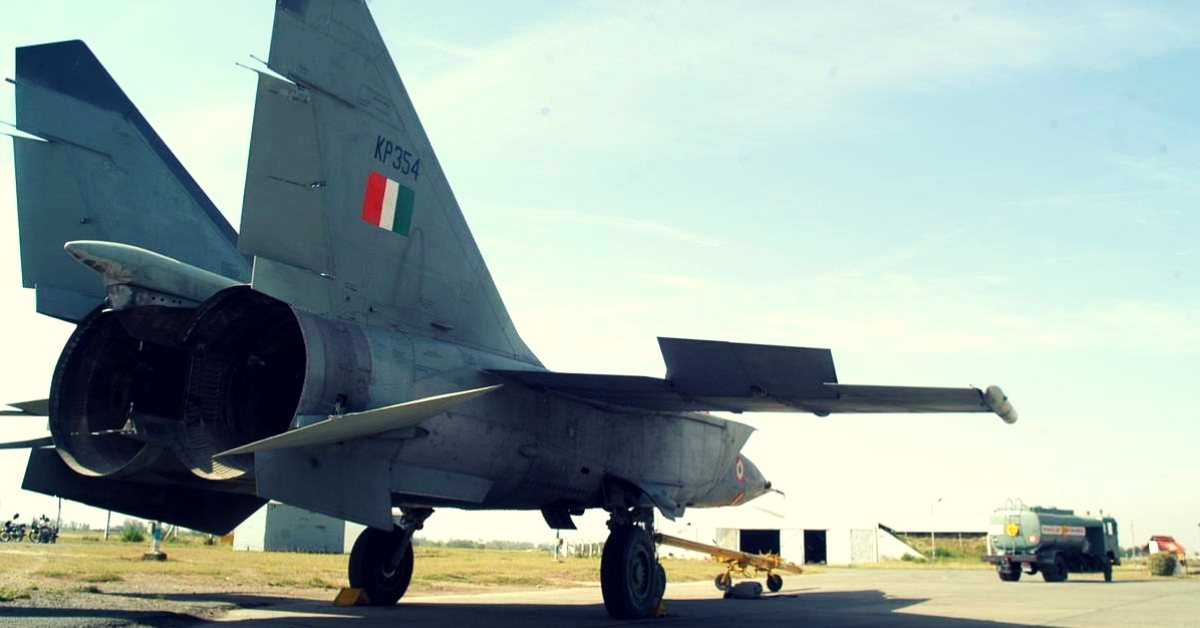 With a service ceiling of 20,700 meters, the Foxbat was designed to intercept missiles and high-speed American aircraft-such as the SR-71, BlackBird. In comparison to the SR-71, the Foxbat was not only a surveillance aircraft but also carried four air-to-air missiles, making it a deadly weapon. A total of over 1100 units of the bird were built, thereby cementing its success for future variants.
The Foxbat could be equipped with:
| | |
| --- | --- |
| GUNS | NONE |
| MISSILES | 2x R-40R (AA-6 "Acrid")2x R-40T missiles |
migflux.com
MiG 31 – the successor of the MiG-25
Yet another interceptor built to take out hostiles at any altitude, the MiG-31, NATO reporting name Foxhound- had a top speed of 2.83 Mach and a service ceiling almost as high as the MiG-25. The Foxhound featured an upgraded weapons system as compared to its predecessor and could be equipped with :
GUNS
1x Gsh-6-23 cannon
4× R-33 (AA-9 'Amos'6× R-37 (AA-X-13 'Arrow'6× R-37 long-range missiles4× R-33 long-range missile4× R-60 (AA-8 'Aphid')4× R-73 (AA-11 'Archer')
MISSILES
4× R-77 (AA-12 'Adder
(only some aircraft) Kh-31P (AS-17 'Krypton)
migflug.com
MiG-41- will it ever take to the skies?
In a technical world, the term "vaporware" refers to any product which is in its infancy and is unavailable yet. The success rates of "vaporware(s)" are reportedly low and most of them fail to even make it to the market.
If reports are anything to go by,  Russia's fifth-generation plus or even sixth-generation Mikoyan MiG-41 stealth interceptor-being developed under the PAK DP program seems to fall into the category of "military vaporware".
The Mikoyan PAK DP is a Russian programme to develop a stealth interceptor aircraft/heavy fighter under development by Mikoyan to replace the MiG-31 in the Russian Air Force by the mid-2030s.
The first mention of the creation of a new interceptor fighter appeared at the beginning of 2014. Then there were reports about the possibility of a supernova interceptor. It was only during the end of 2017, that Russian media came out with authentic news on the creation of a new generation high-altitude interceptor.
Although not much is known about this fighter, as is with any top military project(s), what we do know, is the fact that it would feature a ramjet or turboramjet engine and would utilize stealth technology and be capable of reaching a speed of Mach 4 to 4.3. Apparently, there are also reports claiming it would be capable of carrying anti-satellite missiles and operating in near-space environments.
Some have even gone as far as to claim it could also down a hypersonic missile.
The deadlines set for the eventual release of the fighter also seem to be unrealistic at best.
By 2028, the fighter-interceptor MiG-31 will cease to exist… We have the time to create a new aircraft as a replacement

MiG chief Sergey Korotkov commented during an event in South America in 2016
It is also worth noting that in many of the articles written between 2013 and 2020 about the unrealized project, no mention has been made with regards to its manufacture or its hypersonic capabilities.
Therefore, it is highly unlikely that the MiG-41 will take to the skies by 2025 as previously expected and even more unlikely that it would replace the MiG-31 by the end of this decade.
SOURCE(s)
COVER: Defence View