Qantas "Project Sunrise" flight from Sydney to London to commence on Airbus A350 aircraft
Qantas Airways Ltd had ordered 12 A350-1000 planes from Airbus SE to be used on what will be the world's longest commercial flight from Sydney to London, as well as 40 narrowbody jets to renew its domestic fleet.
The deal comes as market conditions improve and demand domestic and international travel recovers from the pandemic faster than expected, allowing the carrier to reduce debt and forecast a return to profit in the financial year starting July 1.
"The board's decision to approve what is the largest aircraft order in Australian aviation is a clear vote of confidence in the future of the Qantas Group," Chief Executive Alan Joyce said in a statement.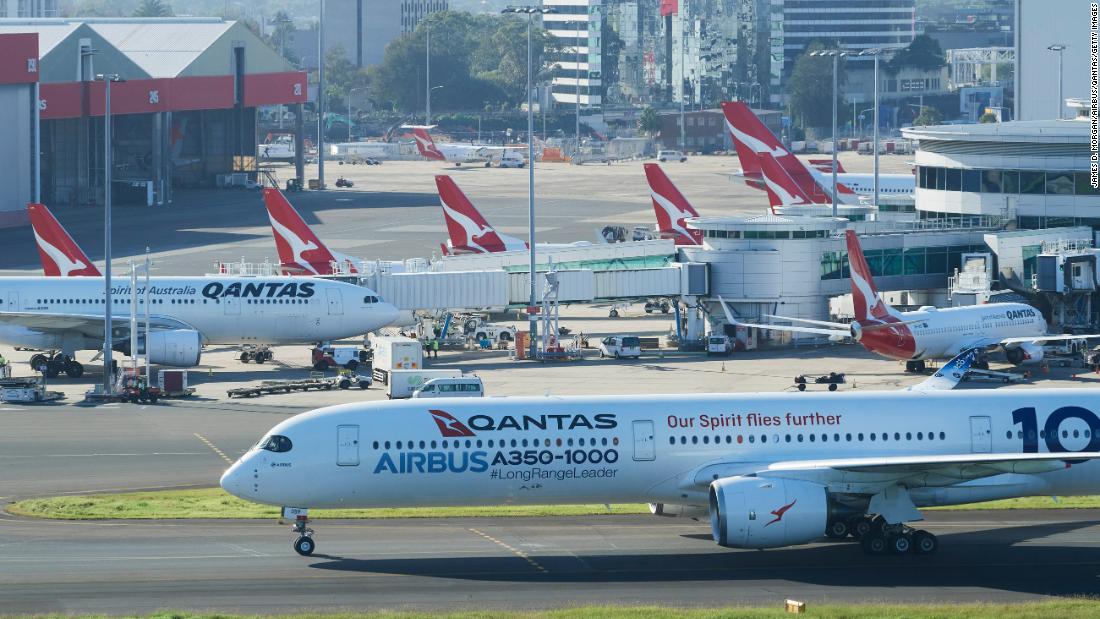 Qantas did not disclose the value of the deal but it is likely to be in the billions of dollars based on aircraft list prices. Qantas estimated Project Sunrise would have an internal rate of return of around 15%.
Non-stop flights from Sydney to London, which will take nearly 20 hours, will begin in late 2025 following the delivery of A350-1000s, the airline said.
The A350s will carry 238 passengers across first-class, business class, premium economy and economy class, with more than 40% of the cabin dedicated to premium seating, it added. Qantas said it was also ordering 40 A321 XLR and A220 aircraft from Airbus.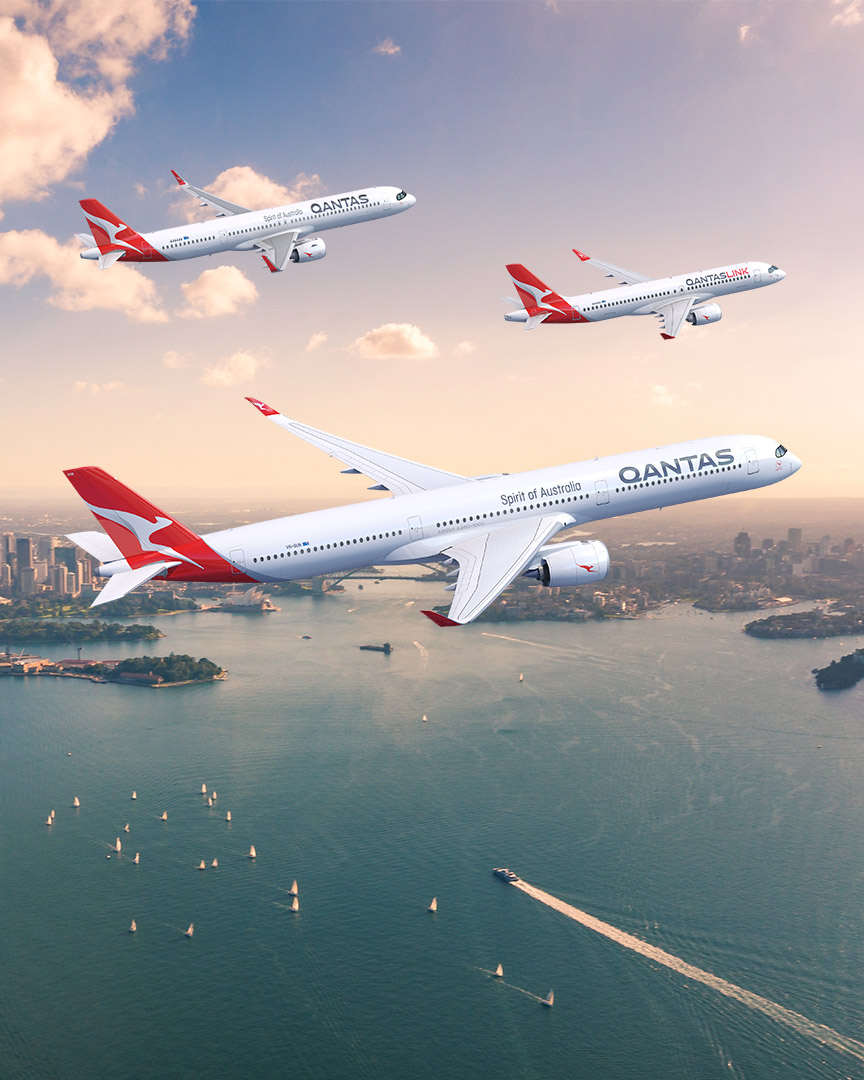 The deliveries of 20 A321XLRs will start in late 2024, while 20 smaller A220s will arrive in late 2023 – renewing the carrier's ageing domestic fleet. The order also includes options to buy another 94 aircraft that would arrive through to 2034.
"The phasing of this order means it can be funded within our debt range and through earnings, while still leaving room for shareholder returns in line with our financial framework," Joyce said.
The new domestic fleet "will reduce emissions by at least 15% if running on fossil fuels, and significantly better when run on sustainable aviation fuel," Joyce said, further asserting that its "Project Sunrise" would be carbon neutral from day one.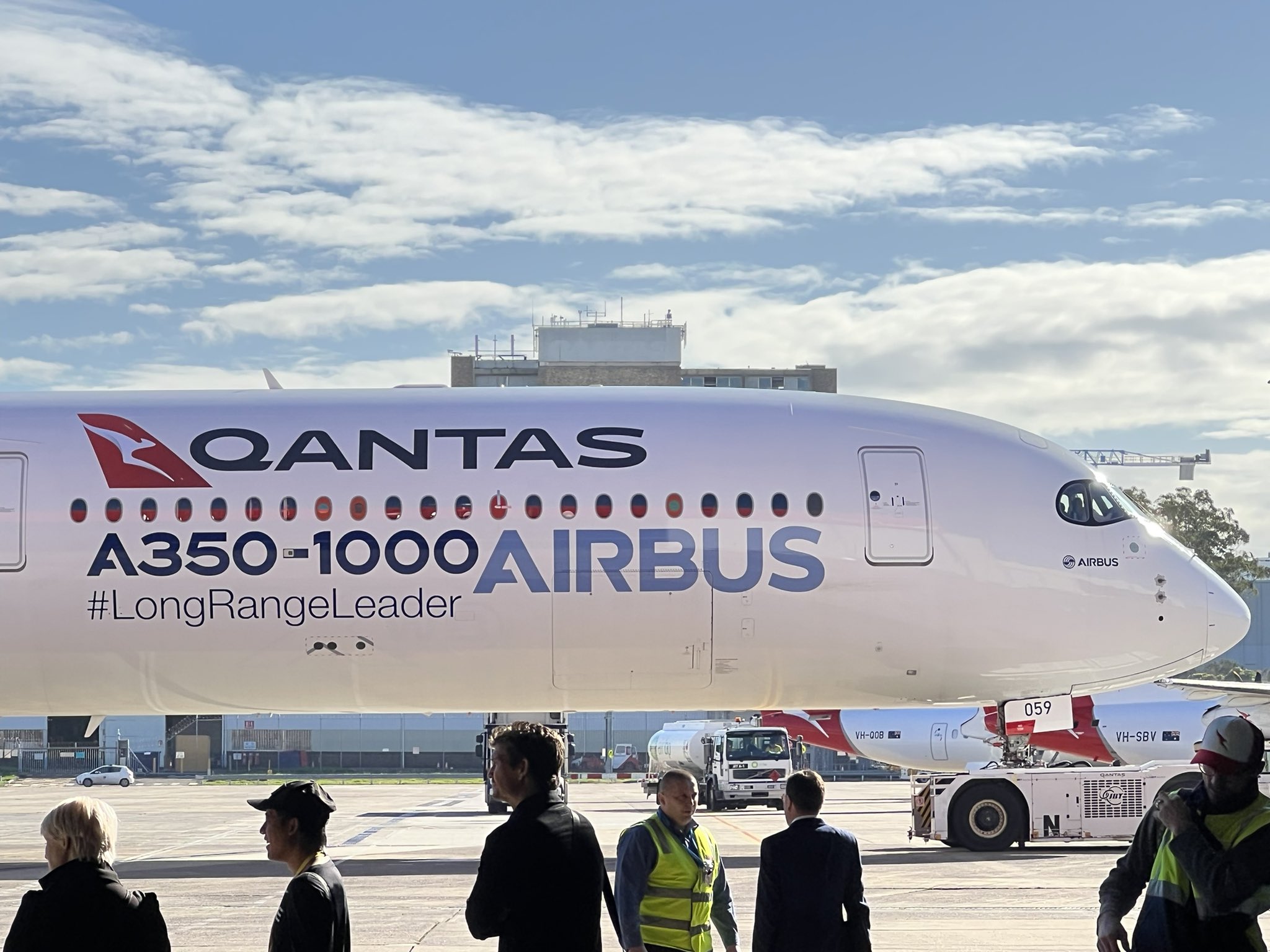 Airbus Chief Commercial Officer Christian Scherer said the aircraft to be used on the Sydney-London flights would offer more fuel storage than A350-1000s currently in operation with other airlines.
Qantas in December selected Airbus as the preferred supplier for a major order to renew its ageing narrowbody fleet, in a blow to incumbent supplier Boeing.
The carrier was set to announce the deal that brings it closer to launching record-breaking direct flights of nearly 20 hours on the "Kangaroo route" between Sydney and London.
Qantas operated research flights for the long-haul route in 2019, including a trial London-Sydney trek of 17,800 kilometres (11,030 miles), which took 19 hours and 19 minutes. A trial New York-Sydney flight in the same year covered 16,200 kilometres (10,200 miles) and took a little over 19 hours.
Singapore Airlines currently operates the world's longest non-stop commercial flight from Singapore to New York, covering 16,700 kilometres (10,400 miles) in a little under 19 hours. Qantas already operates a 14,498-kilometre Perth-London trip that takes 17 hours.
The A350-1000 planes will be powered by Rolls-Royce Trent XWB-97 turbofan engines, designed to be 25% more fuel-efficient than the previous generation of aircraft, Qantas said.
In a separate filing, Qantas said while it expects an underlying operating loss for fiscal 2022, the second half of the year would benefit from improved domestic and international demand with free cash flow seen rising further in the current quarter.
Pratt & Whitney GTF Engines to Power Qantas Airbus A220 and A320neo Family
Qantas Airways ("Qantas") has confirmed selection for Pratt & Whitney GTF engines to power 40 Airbus A220 and A320neo family aircraft, including A321XLR, which the airline will operate on domestic and short-haul international routes.
Leaders from Airbus, Qantas and Pratt & Whitney gathered in Sydney, Australia, to celebrate the milestone with A220 aircraft demonstration flights and a static display for media, stakeholders and employees.
Pratt & Whitney will also provide Qantas with engine maintenance through a long-term EngineWise® Comprehensive service agreement. Aircraft deliveries are expected to begin in the second half of 2023.
Headquartered in Sydney, Australia, Qantas is the flag carrier of Australia. The airline's history with Pratt & Whitney goes back more than 70 years to Wasp-powered Douglas DC-3 and DC-4 aircraft, followed by JT3D-powered Boeing 707 aircraft when the airline entered the jet age.
Qantas Group currently operates several aircraft types with Pratt & Whitney engines, including more than 100 Airbus A320ceo family aircraft with V2500 engines at Jetstar, De Havilland Canada Dash 8 aircraft with PW100 and PW150 engines at QantasLink, and the world's first Airbus A321P2F at Qantas Freight, a passenger-to-freighter conversion powered by V2500 engines.