Srinagar airport registers a record number of passengers with 102 flights in 24 hours
The Srinagar airport handled its highest number of per day passengers at nearly 15,200 on Monday, April 11 with 7,305 arrivals, officials said. They highlighted that the number of flights has increased to the only civilian airport in Kashmir due to an influx of tourists who are escaping the heat of the plains.
"This (15,199) is the highest number of per day passengers and (102) flights handled at the Srinagar airport on any given day," an official said.
The officials of the Airport Authority of India (AAI) said 7,305 passengers arrived at the Srinagar airport on Monday, April 11 on 51 flights while 7,894 passengers flew out on the same number of flights.
While the number of flights has been increasing steadily over the past two weeks, the airport had registered its busiest day in terms of passengers on March 29 when 15,014 persons travelled through the airport.
Due to an influx of tourists in Kashmir from different parts of the country the Srinagar airport is handling an average of 90 flights daily. On Tuesday, April 12 the airport handled 88 flights and 12,768 passengers.
The airport design can handle less than 7,000 passengers per day. The airport officials said that the challenge has been to thwart congestion.
"Our concern is to ensure there is no congestion at the airport. We are upgrading the infrastructure and placing help desks at several places to ensure each passenger is facilitated."
The number of flights at Srinagar Airport has been increasing over the past few weeks due to a rise in the number of tourists who are escaping the heat of the plains.
The tourism sector in the country was badly affected for almost two years due to COVID-19 restrictions. As soon as the restrictions were relaxed, the travellers are rushing toward the country's popular tourist spots.
During the recent visit of the Civil Aviation Minister, he pitched for the upgrade of infrastructure facilities at the airport which is of the preferred tourist destinations in the country.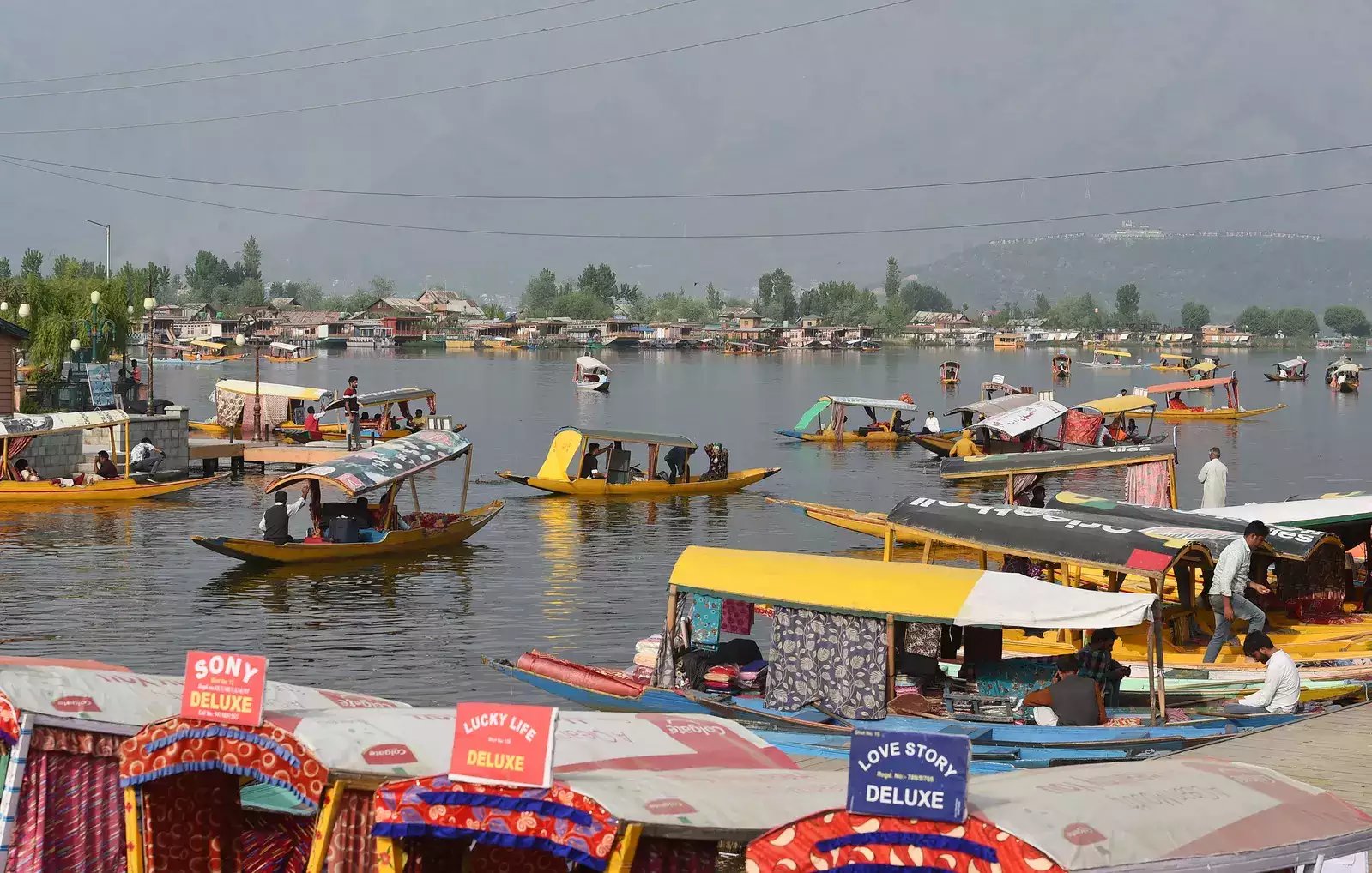 The requirement for enhancement was felt because the airport has a smaller parking area for aircraft landings and take-offs. AAI two years back said they are going to set in motion the upgradation of the airport.
The expansion of the airport was planned after the Union Tourism ministry recommended its upgradation, stating that failure to upgrade its facilities would lead to "bad publicity of Kashmir tourism sector".
Under the expansion plan, the floor area of the airport was supposed to be doubled to around 33,000 sq m from the existing 16,700 sq m. To accommodate more flights, the airport would have also two new aircraft stands.