The world's first vertiport to be powered by Osprey – UK's leading charge point operators. Here's what we know
The road to providing a net zero-emissions infrastructure might be long but we are getting there. Urban Air Port (UAP) has been conducting a concept show in Coventry, UK of "Air One"- touted to be the world's first vertiport and as the highly successful event draws to a close, has chosen Osprey as one of its preferred partners to provide the charging for non-aeronautical vehicles at its vertiport sites.
Osprey, one of the UK's leading charge point operators, will help facilitate a seamless, intermodal, zero-emission journey.
The event that spanned three weeks, saw Osprey providing several stations as a means of
demonstrating on-site 'charging as a service'. This will form a key part of UAP's non-aeronautical revenue in the months ahead, which will be delivered through its digital platform and customer offering,
'Urban-Air Choice' and the accompanying app.
To accomplish this, Osprey uses the latest technology to provide easy-to-use, accessible, rapid chargers, powered by electricity generated from 100% renewable sources. Furthermore, the chargers accept contactless and app payments and will be integrated into Urban-Air Choice on the UAP app.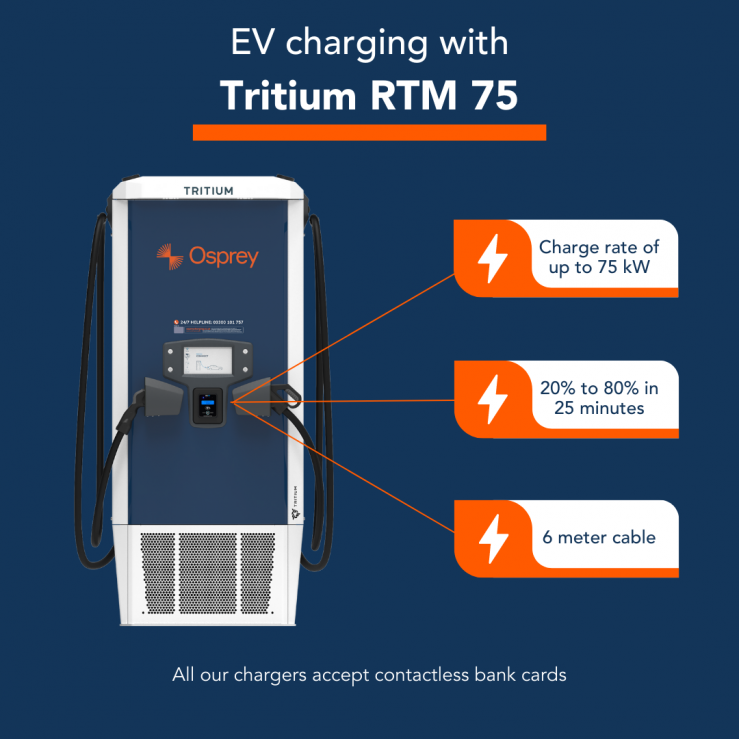 Our goal is to provide agnostic ground infrastructure for EVTOL cargo and passenger air taxis, including ground transport, as demonstrated at Air One – A seamless, zero-emission, intermodal journey is now possible. We're delighted to have Osprey join our Advanced Air Mobility ecosystem, the world's strongest and most sustainable. We look forward to building holistic, viable and sustainable infrastructure solutions that can help us all achieve our net zero goals

Ricky Sandhu, Founder & Executive Chairman at Urban-Air Port Ltd said
The right Infrastructure, as is with anything, plays a huge role in the success of any industry. The two companies share a like-minded vision and aim to remove the main barrier to the success of the EV industry – infrastructure.
We're delighted to be partnering with Urban-Air Port to provide safe, reliable and accessible charging at its future sites. The eVTOL space is hugely exciting and is becoming increasingly relevant as the world looks to reduce its emissions in all forms of transport. From those electrifying the vehicles on our roads to our skies, we love collaborating with innovators in the EV world, and we look forward continuing to work with Urban-Air Port on its future exciting projects

Ian Johnston, CEO of Osprey Charging said
Although now in its infancy, UAP aims to deploy its multi-modal hub on a mass scale, creating a network of connectivity, while Osprey is building one of the UK's largest vehicle charging infrastructure networks.
Furthermore, UAP also has plans of deploying Osprey's innovative charging technology at several future sites throughout the UK.
SOURCE(s)
COVER: Industry Europe