Vistara becomes first Indian scheduled operator to implement RFID Equipment and Maintenance Checking – Here's what we know
Vistara, India's full-service airline, has announced its collaboration with Aerospace Software Development (ASD) to deploy RFIDAeroCheck technology as part of its commitment to maintaining the highest safety standard, on Monday.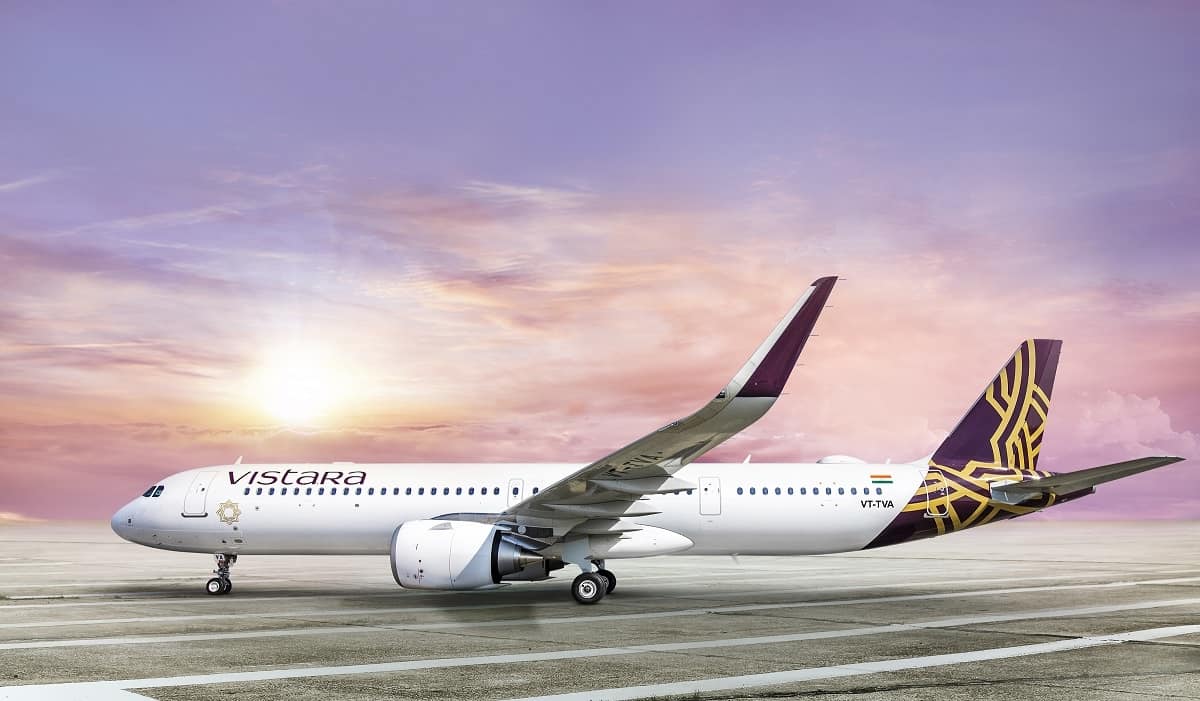 RFIDAeroCheck technology
RFIDAeroCheck is a complete solution for airlines that allows for the tracking and management of all rotatable and other life-limited components onboard the entire airline fleet. This is done by storing information related to tracked components within a server-wide application database including information on defined equipment types, aircraft locations and configurations as well as information on various parts. RFID, the acronym for radio frequency identification, relies on tags and readers for quick identification of objects.
Featuring the latest ATA Spec2000 and GS1 standards, RFIDAeroCheck is fully compliant with industry standards and integrates both server-side and handheld technology to maximise the efficiencies gained from RFID technology.
Fully configurable data output reports can be scheduled or provided upon demand highlighting components that are due to expire within a given period.
Each component to be tracked is tagged with an RFID tag that uniquely identifies the component as per the GS1 / EPC Tag Data Standard. The information on the tag, in conjunction with data downloaded from the server, allows the handheld application to identify when components are due to expire and when component changes are required. A simple user interface allows users to complete component changes and upload the updated information back to the server.
Advantages
Data is stored centrally making it available to Planning, Operations & Purchasing. As information is now available across the airline, aircraft checks can be scheduled based on known material requirements
Component requirements can be shared directly with suppliers allowing for a better deployment of resources within the airline, thereby ensuring greater supplier participation in the management of life-limited components
The handheld application allows for wireless or cradled connectivity to the server for the upload and download of data.
The use of 1D barcode, 2D barcode and RFID tag scanning is supported to allow for the recording of data accurately and in the minimum amount of time.
Provides immense labour savings for all parties involved. Aircraft manufacturers, OEMs, airlines and MROs can all now benefit from the advantages of RFID.
Ensuring the safety of our customers and employees is the topmost priority at Vistara and we are committed to investing in technologies that aid our growth plans and enhance our safety framework. We are pleased to partner with Aerospace Software Development (ASD) for the deployment of RFIDAeroCheck which provides a quick and accurate integration of our maintenance processes, giving us the required commercial and operational flexibility across our fleet

SK Dash, Senior Vice President – Engineering, Vistara
Reportedly, aircraft scans can now be accomplished in lesser time, for instance- an RFID maintenance scan on a Boeing 787 aircraft (with 288 life vests on board) can be completed in less than a minute by simply walking down the aisle.
Furthermore, O2 Generator presence and expiry check(s) can now be done in 30 seconds which would otherwise take 4 man-hours on average.
We are delighted that Vistara selected ASD as their RFID partner and we are very proud to have Vistara as our first airline customer in India. Working in partnership with Vistara, we have implemented the RFIDAeroCheck solution on time and on budget. The successful implementation of RFIDAeroCheck at Vistara will lead to tracking of all emergency equipment on aircraft in a fraction of the time currently required and with significant financial savings.

Dave Browne, Managing Director, Aerospace Software Development
Aerospace Software Developments (ASD) is an Irish company specialising in the development and implementation of mission-critical applications based on the latest RFID technology which is specifically designed for the Aerospace and Aviation market sectors.
SOURCE(s)
COVER: Vistara