Alliance Air's made-in-India Dornier 228 makes its first commercial flight
Alliance Air's made-in-India Dornier 228 aircraft was deployed for its first commercial flight on the Dibrugarh-Pasighat route on Tuesday, April 12 with Union ministers Jyotiraditya Scindia and Kiren Rijiju on board.
Accompanied by senior government officers, Scindia and Rijiju boarded the flight at the Mohanbari airport in Assam's Dibrugarh for Pasighat in neighbouring Arunachal Pradesh.
The state-run Alliance Air became the country's first commercial airline to fly an Indian-made aircraft for civil operations. Till now, Dornier 228 planes were used by the armed forces only.
Ministry of Civil Aviation (MoCA) has approved a Scheme- "Providing air connectivity and Aviation infrastructure in North Eastern Region (NER)" to promote air connectivity in the states of the North Eastern Region and, it requires, to develop of infrastructure for air connectivity.
As a part of this scheme, two important development will take place – The first flight of Hindustan Aeronautics Limited (HAL) – Made in India – Dornier Do-228 from Dibrugarh in Assam to Pasighat town in Arunachal Pradesh by Alliance Air, making it India's only first commercial airline to fly Indian made aircraft for civil operations and inauguration of first FTO (Flying Training Organization) for North Eastern Region at Lilabari, Assam.
ALSO READ – Northeast India's first commercial pilot training academy set to begin at Lilabari airport
Alliance Air had in February signed an agreement with the government-owned Hindustan Aeronautics Limited to lease two 17-seater Dornier 228 aircraft. The airline received its first Dornier 228 plane on April 7.
ALSO READ – Alliance Air receives the first made-in-India civilian aircraft – Dornier 228
Regular flight operations are slated to start from April 18 on the Dibrugarh-Pasighat-Lilabari-Dibrugarh route.
The services will be further expanded to Tezu, Mechuka, Ziro and Tuting in Arunachal Pradesh with the Dibrugarh airport as the hub station. The services will be operated by Alliance Air under the regional connectivity scheme UDAN.
Development of the North Eastern Region (NER) is not only of strategic importance but, is a part of India's growth story.
Connectivity in North Eastern Region is very essential and Under "Ude Desh Ka Aam Nagrik (UDAN)", the Regional Connectivity Scheme (RCS), the Ministry of Civil Aviation (MoCA) has identified North Eastern Region as a priority area. This has helped in enhancing inter and intra connectivity for the North Eastern Region.
In this regard, new airports are getting developed and old airports are getting upgraded. Considering the hilly terrain, helicopter operations under the UDAN scheme have been given the focus on connectivity.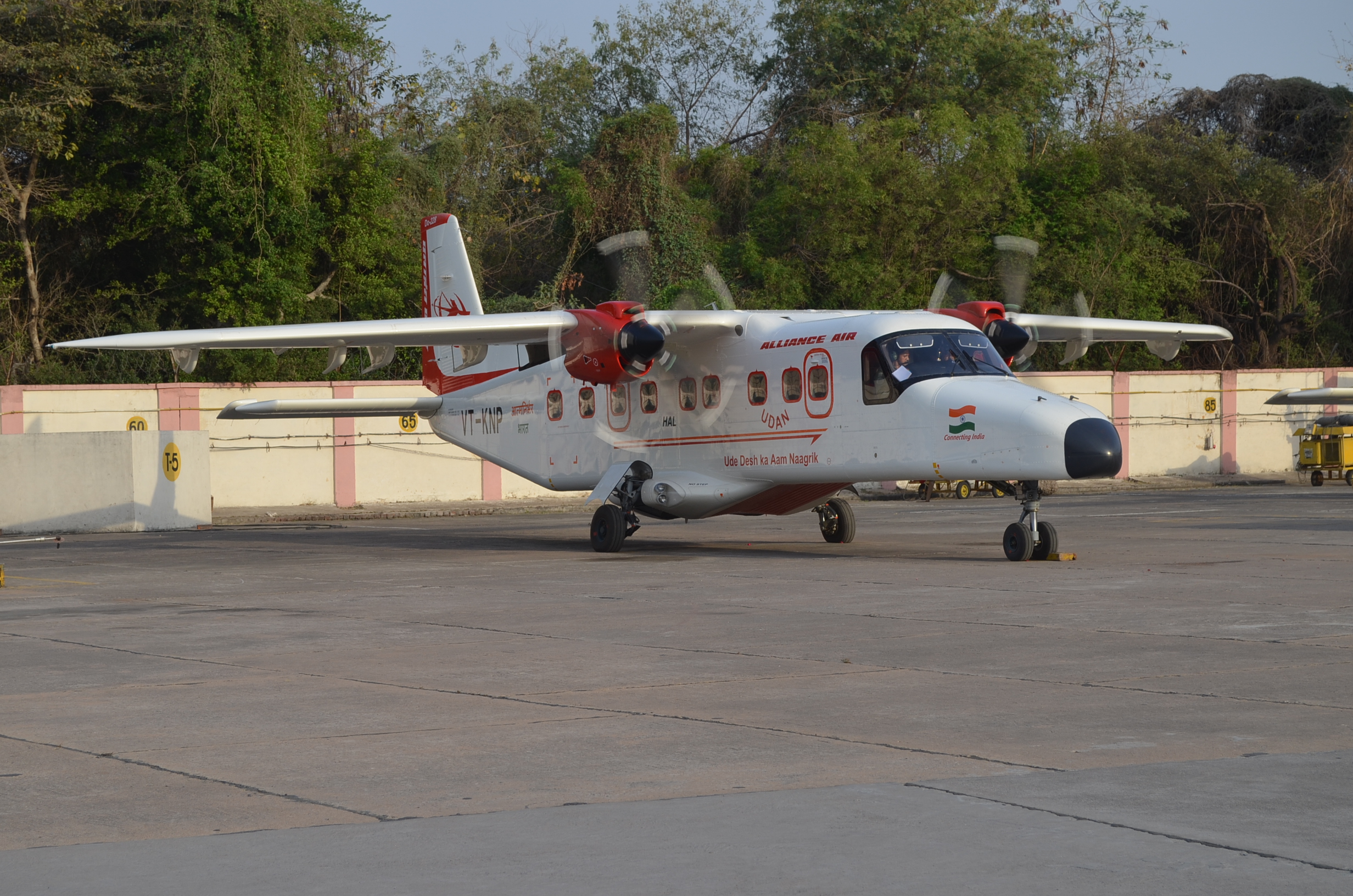 Dornier is originally a german aircraft first deployed by the long-defunct regional airline Vayudoot to service over 100 airports across India till the early 1990s.
In 1981, HAL acquired the production license for the aircraft from the manufacturers and assembled 125 of them at its Kanpur facility for both civilian and military purposes.
Since 2009, Swiss aerospace engineering and defence company RUAG has been manufacturing the upgraded Do-228 New Generation (NG), with the fuselage, wings and tail being sourced from HAL.
The Dornier 228 NG used for commercial operations is the first aircraft made entirely in the country. It is a far improved version as compared to its predecessors.