HAL Hindustan 228-201 aircraft is now DGCA Type Certified
Hindustan Aeronautics Limited (HAL) announced that the Type Certification of the first Indigenous Light Transport civil passenger aircraft "Hindustan 228-201" was handed over by the Directorate General of Civil Aviation (DGCA) to Transport Aircraft R & D Center, HAL Kanpur at DGCA HQ New Delhi.
Hindustan 228-201 aircraft is the first Type Certified fixed-wing aircraft in India complying with the latest FAR 23 certification requirement which is a major milestone towards the vision of building a new, AtmanNirbhar Bharat.
Hindustan Aeronautics (HAL) shares jumped 4.63% to INR 1763 after the company received 'Type Certification of first Indigenous Light Transport civil passenger aircraft Hindustan 228-001' from the DGCA.
HAL is engaged in carrying out the design, development, manufacture, repair and overhaul of aircraft, helicopters, engines and related systems like avionics, instruments and accessories primarily serving the Indian defence programme.
As of 31 December 2021, the Government of India held a 75.15% stake in the company. The company reported a 90.8% surge in consolidated net profit to INR 3,105.17 crore on a 6.4% rise in net sales to INR 11,561.13 crore in Q4 FY22 over Q4 FY21.
ALSO READ – Alliance Air receives the first made-in-India civilian aircraft – Dornier 228
Earlier in April, Alliance Air said it took delivery of the first made-in-India Dornier 228 plane on April 7 to facilitate connectivity within the northeastern states.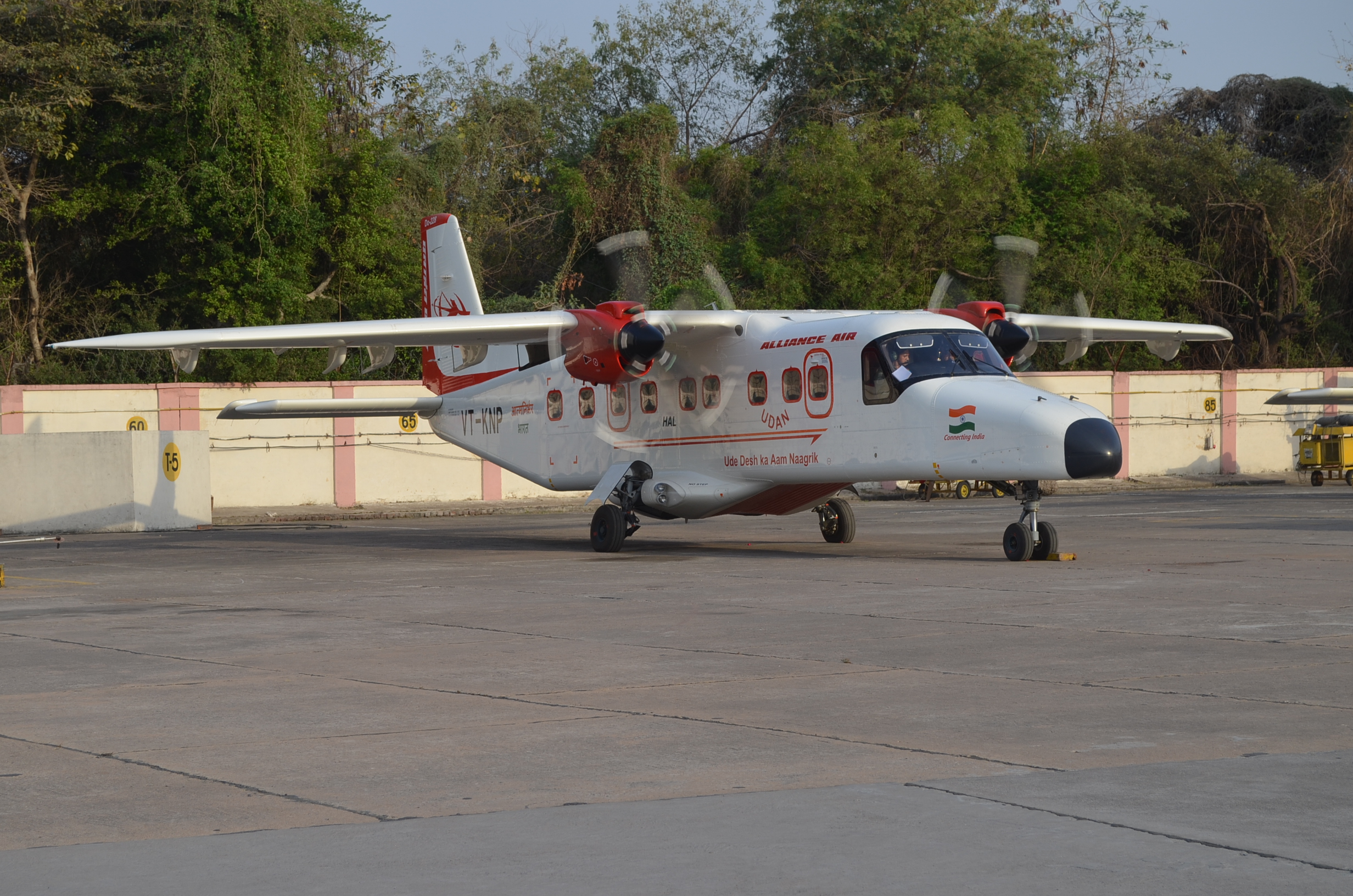 Centre-run Alliance Air had in February signed an agreement with government-owned Hindustan Aeronautics Ltd to lease two 17-seater Dornier 228 aircraft.
Dornier 228 is a twin-turboprop short take-off and landing utility aircraft which is manufactured by Hindustan Aeronautics Limited (HAL) for the Indian Coast Guard, Indian Air Force and Indian Navy.
HAL describes Dornier 228 as "a highly versatile multi-purpose light transport aircraft." It also notes that the aircraft has been developed to meet requirements like utility and commuter transport, third level services and air-taxi operations, coast guard duties and maritime surveillance.
The Hindustan-228 is a 17-seat multirole utility aircraft built for various applications such as VIP transport, passenger transport, air ambulance, flight inspection roles, cloud seeding, and recreational activities like para jumping, aerial surveillance, photography and cargo applications.
The aircraft can also be utilised for pollution prevention, troop transport, aerial survey, search and rescue, commuter transport, remote sensing applications, causality evacuation and cargo and logistics support.
(With Inputs from Business Standard)