How the Russia-Ukraine encounter could potentially alter the global airspace map
To a layman, flying might be as simple as charting the shortest flight route from departure to destination and getting from point A to point B directly. While that might be true to an extent, the reality extends well beyond that. Security and geopolitical factors determine flight paths and tickets way more than the former.
Russia's invasion of Ukraine and subsequent aviation bans from multiple countries now are creating ripple effects, as we can see, with many "no-go' areas in the sky- an effect which can have major implications for long-haul carriers that overfly the airspace of Eastern Europe en route to Asia.
Russia is the only country that controls the air traffic between East Asia and Europe- regions that make up a third of the world's total population. In addition to significant economical activities, these regions also boast some of the most powerful cities in the world.
The overflight of Russian airspace hadn't been possible until recently.
A brief history
During the Cold War Era, foreign airlines were barred from flying over the Soviet Union, thereby making it difficult to traverse between Europe and a major part of Asia.
In 1950, British Airways took off at 10 a.m. on Friday from London bound for Tokyo. The trip included stops in Rome, Beirut, Bahrain, Karachi, Calcutta, Yangon, Bangkok and Manila before arriving in Tokyo. The journey lasted 36 hours flying over 10,000 miles. At the time, it was the fastest way to travel between these two cities.
In the 1960s, Anchorage- a small town in Alaska with barely 40,000 inhabitants became the intermediate point between Europe and Asia. Today, Anchorage has only a few regional routes within the United States, and in the 1970s, Air France, SAS, KLM, Iberia, Lufthansa, Japan Airlines, Korean Air and many others flew daily to this city.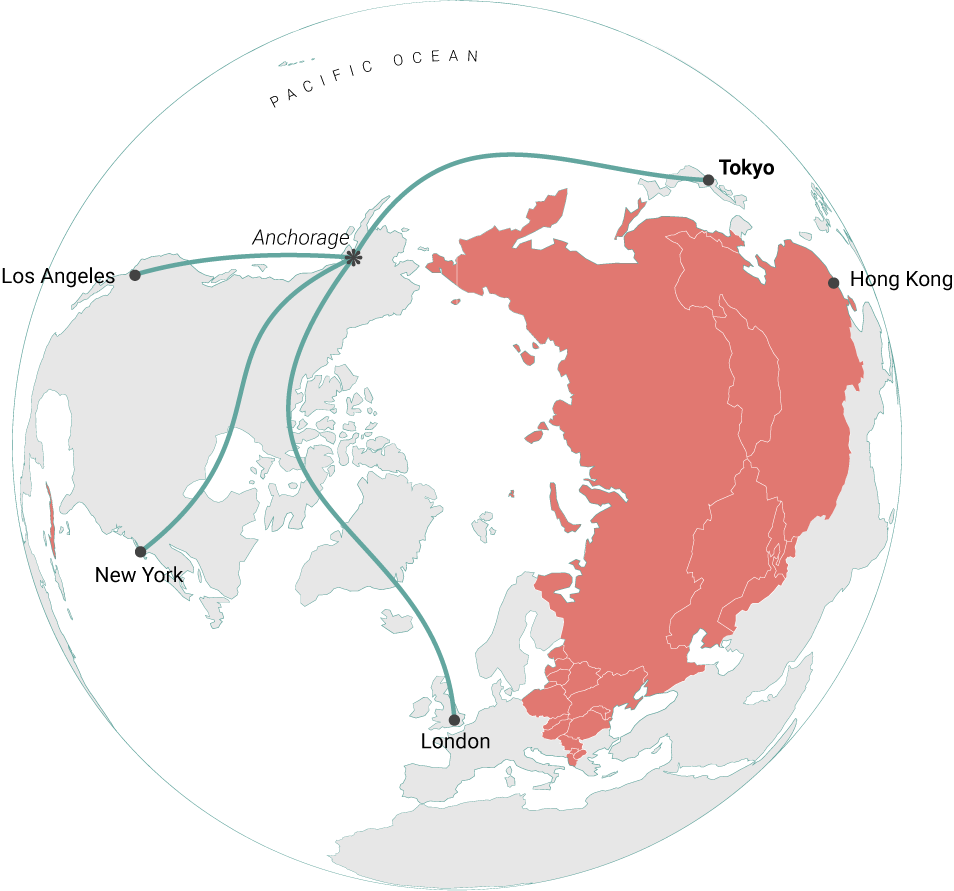 By 1983, operators began to fly directly between Europe and Asia without halting at Anchorage and this was mostly due to the introduction of technologically advanced airplanes with enhanced range.
After the collapse of the USSR in 1991 and with China easing restrictions on its airspace, airlines were then allowed to overfly Russia, adopting more fuel-efficient routes.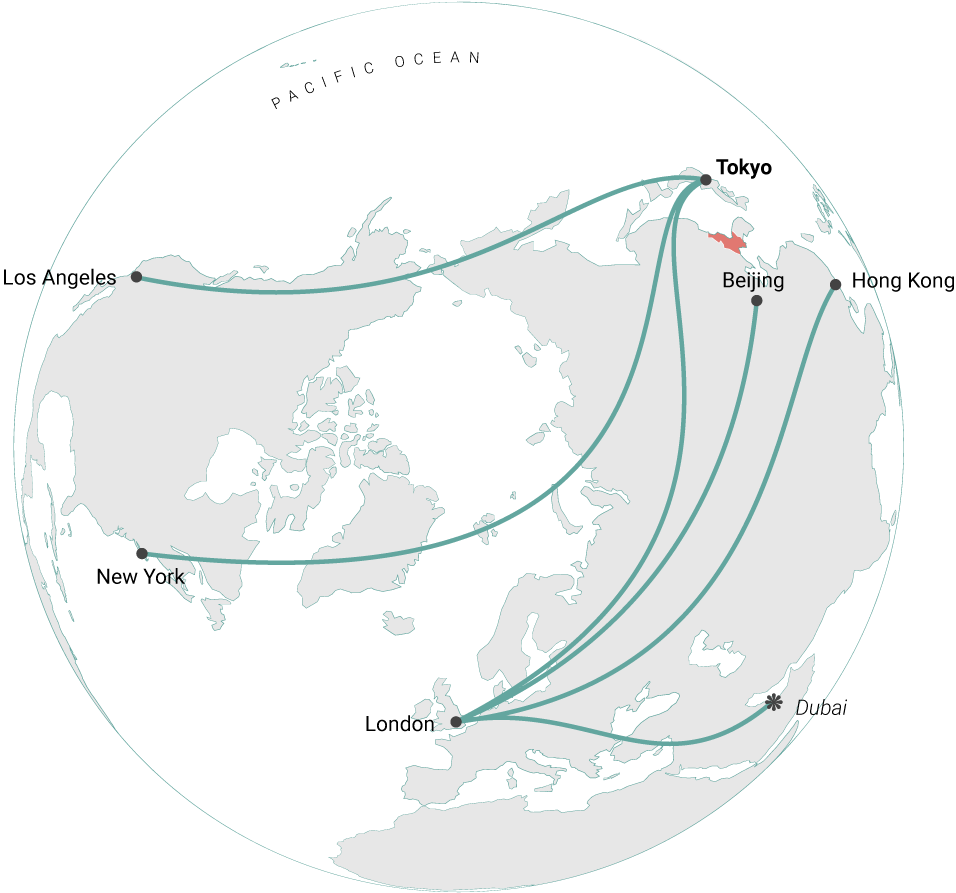 How is it significant today?
Given that overflying Russian airspace saves airlines tons of money and fuel, Russia has repeatedly used its airspace in recent and distant history in geopolitical terms, to charge airlines flying over it. Although the exact figures remain unknown, airlines pay an exorbitant amount to overfly Russian territory.
It's a fact that Russia is the sole entity deciding who gets to fly over their territory and hence these rights are generally given by one airline in each country- for instance, Lufthansa for Germany, Air France for France, and many others.
It is to be noted here that, low-cost carriers flying long haul are never given the right to overfly Russian territory and this raises questions as to how low-cost airlines would be interested in flying through Russian airspace at all.
Airspace as a means of leverage during political negotiations
Oftentimes, countries use their airspace to the best of their economic advantage, especially during political negotiations to negotiate diplomatic issues. The resulting increased fares are, of course, passed on to the travellers.
Here's a practical example for better perspective:
Airfares in Europe are determined by a combination of- distance, the plane's weight, and airspace fees.
If you were to fly an A320 from Barcelona to Copenhagen, the overall fare would cost €1,572 (including airspace fees from 6 countries)
How?
Breakdown:
Distance * Weight factor * Unit Rate
For an A320 weighing 77 metric tons with a weight factor of 1.24 flying from Spain to Denmark, the following charges would be incurred.
How does the current escalating situation add to the woes of global aviation operations?
Currently, the United Kingdom, Poland, Czech Republic, Lithuania, Latvia have begun imposing overflying and landing restrictions to all Russian registered aircraft, with many others beginning to follow suit.
In response, Russia has also barred all fights from the UK entering Russian territory.
Because of Russia's geographic scale, overflights from airlines all over the world pass through Russian airspace each day. From the UK, normally about a dozen flights each day pass through Russia en route to places like Hong Kong and India. From the EU, hundreds of flights each transit through Russia en route to destinations in Asia. And from the US, most cargo traffic between the US and Asia passes through at least a small portion of Russian airspace.

Mikael Robertsson, co-founder of aircraft tracking service Flightradar24, tells CNN
There is a growing consensus that many other countries might join the UK in banning Russian airplanes from flying into their territory. If that's to happen, Russia would then likely retaliate, meaning more detours either north or south. Additionally, it might also ban overflights destined for any sanctioned country.
As tensions and insecurities rise over the escalating political issue on both sides of the border, more overflying bans can be expected, which may well change the entire course of how we fly.
SOURCE(s)
COVER: European Defense Agency