SC asks Maran and KAL Airways to consider SpiceJet's settlement offer of INR 600 crore
SpiceJet has offered to pay INR 600 crore in cash in a share transfer case with its former promoter Kalanithi Maran and his firm KAL Airways for a full and final settlement of all disputes, the airline said in a statement.
Maran, the owner of Sun Group and former promoter of SpiceJet, had previously moved to Delhi High Court, seeking attachment of SpiceJet promoter Ajay Singh's shareholding after the airline failed to deposit INR 243 crore in his name.
The case, which goes back to 2017, is related to a dispute arising out of non-issuance of warrants in favour of Maran, after the transfer of ownership to Ajay Singh — the low-cost carrier's current promoter.
SpiceJet, which made the offer during a Supreme court hearing, said out of the principal amount of INR 578 crore awarded in arbitration, the airline has already paid INR 308 crore in cash and deposited a bank guarantee of INR 270 crore.
Maran had sought enforcement of payment of the due amount citing SpiceJet's precarious financial status, citing a winding-up order passed against the airline by the Madras High Court. Maran's counsels expressed fears of being left with a "paper decree" and unpaid dues if SpiceJet folds up due to its huge debt.
Maran's lawyers contended that SpiceJet was aiming at raising to INR 2,500 crore through an IPO to boost its working capital, citing reports that SpiceJet had a consolidated net loss of INR 998 crore for FY21, which had risen from INR 936.57 crore suffered by the airline in 2021.
The court has advised the other side to consider the proposal of SpiceJet and has listed the matter on February 14. Earlier an arbitration tribunal consisting of three retired judges from the Supreme Court had rejected the damages claim of Kalanithi Maran and KAL Airways against SpiceJet.
The legal dispute dates back to 2015 when Maran claimed that SpiceJet failed to issue warrants despite the transfer of 58.46% stake held by Maran and his KAL Airways to co-founder Ajay Singh for just INR 2.
Shares of SpiceJet rise over 5.6%, the biggest intraday gain in nearly two weeks.
To and fro ownership
In 2010, Singh sold a majority stake in the airline to Maran for about USD 98 million. Immediately after Maran's takeover, Spicejet reported profits in 2010 and 2011 after a decade of losses. With Maran at the helm, Spicejet aggressively expanded its fleet and started flying more routes, using heavy discounts to lure passengers.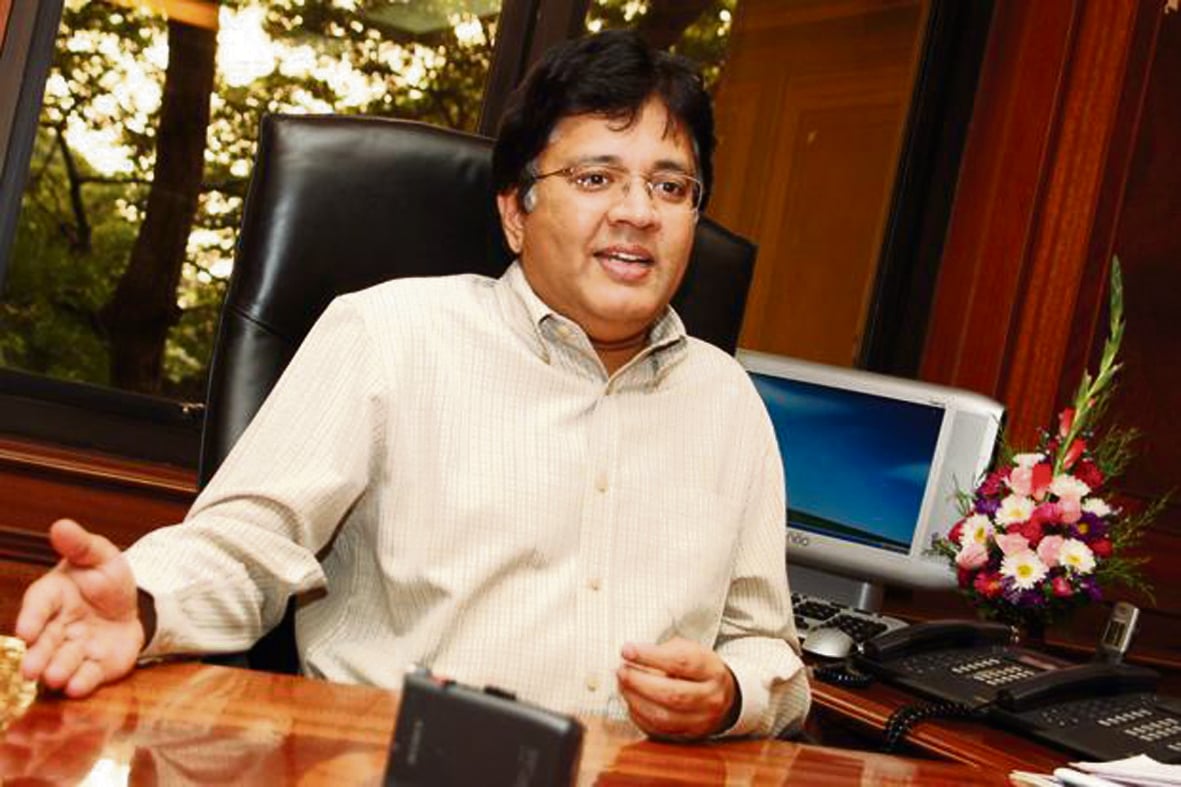 Although this strategy had some short-term benefits, Spicejet was bleeding cash. Singh came to the airline's rescue in 2015 by taking a 58% stake. The airline was hit particularly hard during the pandemic, especially after the imposition of state-wide lockdowns that decimated domestic travel. Spicejet mostly relied on its cargo unit – SpiceXpress – to offset some of the losses.
In its latest quarter, the carrier's loss widened to USD 75.5 million, compared to the same period a year earlier, with higher fuel costs hurting margins. SpiceXpress, which reported a 5% quarter-on-quarter growth, was the only bright spot.
SpiceJet's financial woes
The legal dispute with its former promoter is not SpiceJet's only problem. The airline is facing action from financial firm Credit Suisse AG.
Credit Suisse AG has alleged that SpiceJet failed to honour its commitment to pay the bills for over USD 24 million raised by it towards maintenance, repairing, and overhauling of the aircraft engines and components.
The Swiss financial firm had moved Madras High Court in this matter. The high court, in its verdict, ordered the winding up of the airlines and directed the official liquidator attached to the high court to take over the assets.
SpiceJet, for now, has managed to get a three weeks' stay from the Supreme Court to resolve its financial dispute with Credit Suisse AG.
ALSO READ – SC to SpiceJet – "We wonder if you want to run an airline", gives three weeks to resolve the dispute